Last Updated on March 7, 2021 by Bestusefultips
Annoying by Bluetooth can't pair issues or Bluetooth can't find the device? Here's how to fix Bluetooth issues on OnePlus 7 Pro and OnePlus 7. But sometimes users facing Bluetooth problems such as a car or Bluetooth accessory can't connect, can't pair with a car, or Bluetooth headset or audio issue. We use Bluetooth to connect two devices and share photos, videos and other data.
Several Android users are facing Bluetooth issues after the Android 9 Pie update on OnePlus 5T/6/6T and other devices. First of all, make sure that your OnePlus devices are paired and connected. Also use mobile data to connect another phone or PC to the internet through tethering or hotspot. Check out below given possible methods to fix Bluetooth not working in OnePlus 7 Pro.
Don't Miss This:
How to Fix Bluetooth Not Working in OnePlus 7 Pro and OnePlus 7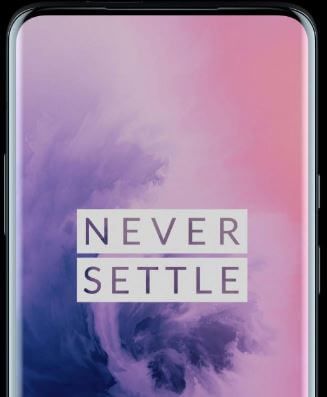 Restart your OnePlus 7 Pro and try again to pair with another device. Try the solution below to fix Bluetooth not connecting problems with OnePlus 7 Pro and OnePlus 7.
Turn off Bluetooth and turn on again
Turn off Bluetooth in your device and then on again. Now pair and connect your OnePlus via Bluetooth to PC or car's Bluetooth you want to connect and share data.
Delete a paired device and connect again to Fix OnePlus 7T Bluetooth Not Working
If you can't pair with car or phone, clear devices from your OnePlus 7 Pro.
Settings app > Connected devices > Bluetooth (Turn on if needed) > Previously connected devices > Settings > Forget > Forget device
Refresh the device list, then pair from your device or your car.
Settings app > Connected devices > Bluetooth > Pair new device > Select device
Now, check to fix the Bluetooth problem on OnePlus 7 Pro and OnePlus 7.
Can't Pair With a Car's Accessories
If your phone's Bluetooth can't pair with your car's Bluetooth. Clear paired with your phone and car. Now try to pair from your car to OnePlus device.
Phone Settings > Connected devices > Bluetooth > Open car's Bluetooth > Search > tap your phone's name > If asked PIN, match with your phone > Allow access contacts & call history > Pair > Accept
You can hear music and make or get phone calls while your OnePlus 7 Pro Bluetooth is connected with your car.
Clear Bluetooth cache to fix Bluetooth issue in OnePlus 7 Pro/7T Pro
You can clear cache for Bluetooth using apps & notification settings.
Settings > Apps & notifications > See all apps > Three vertical dots at upper right corner > Show system > Bluetooth > Storage > Clear cache
Now try to pair with other phone's Bluetooth or car's Bluetooth in your device.
Reset Network settings on OnePlus 7 Pro
It will reset OnePlus 7 Pro all network settings including connected Wi-Fi & Bluetooth devices from your phone.
Step 1: Go to settings in your OnePlus.
Step 2: Tap System.
Step 3: Tap Advanced.
Step 4: Tap Reset options.
Step 5: Tap Reset Wi-Fi, Mobile & Bluetooth.
Step 6: Tap Reset settings.
Now restart your device and search again Bluetooth pair and connect with the car or other devices you want to connect.
If you know any other ways to fix Bluetooth not working in OnePlus 7 Pro, let me know in the comment section. I'll add it to the list and credit you by adding your website name. Stay and connect with us for the latest updates.