Last Updated on March 7, 2021 by Bestusefultips
Want to track your phone or lost android phone? This tutorial will show you steps to find my phone Google. You can use find my device on the Android device to locate your device remotely. It also helps you keep your data safe if the device is lost. Make sure turn on location to use find my device. Three ways to Google find my phone in Android including Web or application. You can remotely find, lock, or erase all data on your Android phone.
Read Also:
How to Find My Phone Google Pixel, Pixel 2, Pixel 3 XL, Pixel 3a
You can find Android lost phone using below given security settings.
1st Method: Find My Phone Google
Step 1: Swipe down the notification panel twice from the top of the screen.

Step 2: Tap the Settings gear icon.
Step 3: Tap Security.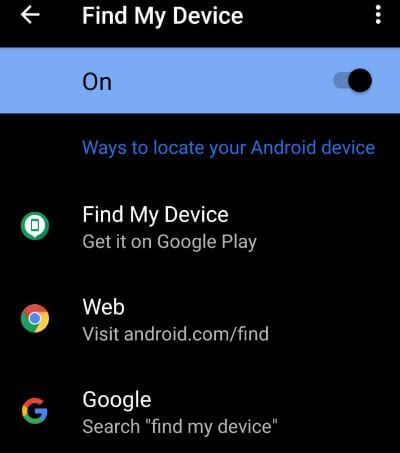 Step 4: Tap Find my device under a security status.
Make sure the location is turned on. Here you can see Find my device, Web, and Google.
Step 5: Tap Google.
Step 6: Tap Sign in to get your android phone's location.
Step 7: You can see you're device name and its current location.
Also see play sound, secure device, and Erase device (Erase all data) settings.
Step 8: Tap Secure device.
Step 9: Now add recovery message and phone number and tap Secure device.
2nd Method: Use Google Find My Device App to Find My Lost Phone
First of all install, Google find my device app in your android phone or tablet devices.
Step 1: Open Google find my device app.
Step 2: Log in with your Google account
Step 3: Select your device from the list.
It will use to find a lost phone or track my phone Google.
3rd Method: Find my lost phone with Google on PC
Step 1: Open Android.com/find on your desktop or laptop.
Step 2: Sign in with your Gmail account.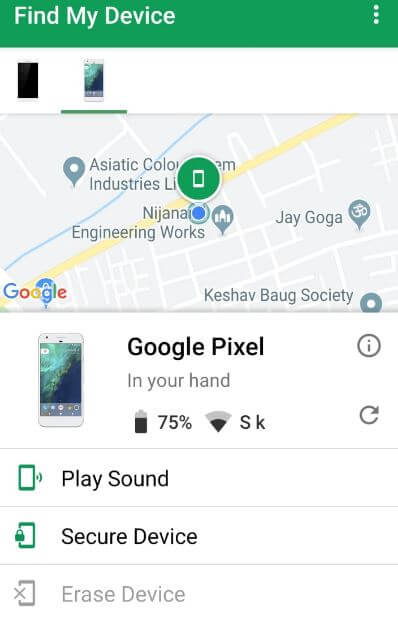 Step 3: Select your phone and see live location if the enabled location in your device.
And that's it. We hope this makes it clear how to find my phone Google. Do you have any other tips you want to share? Have you been applying them already? Share with us in below comment box.