Google I/O 2018 event introduced new "digital wellbeing" feature for android P and other devices. Currently not available all this Android P Digital Wellbeing feature. One of the most important features of Google's digital wellbeing is "Android Dashboard app".
This dashboard app helpful to how long you interact with your phone, select app & see time spend in different apps, how many times unlock your phone and notification you get and more. Also individually check app time spent and app usage. You can set app timer in android P 9.0 to limit usage of app.
Android P "Shush gesture" is helpful to automatically turn on your device DND mode. When activate Do not disturb mode in your android phone, you can't get any phone calls or messages. In android P DND mode exceptions, you can see starred contacts option, so you add important numbers for urgent situation. So you don't miss important phone calls or messages in your devices.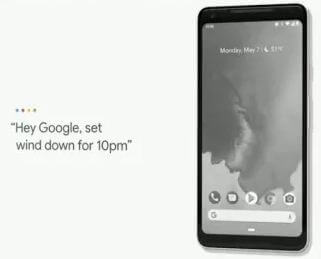 "Wind Down" is the other feature that helpful to change android P display schedule. This coming soon android P Wind down mode, reduce blue light and make your device screen to grayscale at time you set schedule. This is one of the most useful Android P Digital Wellbeing feature.
In other Google's digital wellbeing feature, you can schedule time to take a break on YouTube while watching movies or videos in your android or iOS devices. Also use your time watched profile to view how much time you spend on YouTube and as well as comparison with previous time you watched. Check out below settings for change time to take a break YouTube in android devices. Make sure YouTube app updated to latest version (13.17.55).
Step 1: Open YouTube app in your android device
Step 2: Tap Profile icon at upper right side corner
Step 3: Tap Settings
Step 4: Tap General
Step 5: Tap Remind me to take a break
By default Never set as take a break reminder.
Step 6: Choose from every 15/30/60/90/180 minutes options
Now open YouTube app and watching videos. After completed time you set to take a break, it'll stop YouTube video until you resume or dismiss it.
Step 7: Tap Settings or Dismiss
And that's all. We hope this new Android P Digital Wellbeing feature helpful a more. If you know any other important Android P Digital Wellbeing feature we missed above, share with us in below comment box.