Last Updated on
Have you ever face issue of poor sound quality on calls android phone or call dropping issues? Sometimes people can't hear your voice during calls. First of all check your volume settings, adjust volume if low volume from device. While in a call, use speakerphone or wired headset to see if sound quality improve or not. If not fix poor call quality sound, issue is probable network signal strength.
A bad network connection cause to dropped calls and poor call quality sound. You can also manage SIM capabilities to change connection priority as voice / Data only when incoming call coming on your phone. Let see the step by step guide how to fix poor sound quality on calls android phone such Moto G4 plus, Moto G3, LG G4, Nexus 7 / 6P /6, Galaxy S5 / S6 / S7 and more.
Read this:
How to fix WhatsApp video calling not working
Fix LG G4 won't turn on after charging
Fix issue of charging slowly android phone & tablet
How to fix poor sound quality on calls android Moto G4 plus / Moto G3
Follow below given troubleshooting steps to fix poor call sound quality moto G4 plus and other android devices.
Step 1: Check headset is inserted completely into headset jack.
Try different headset, if original headset is any issue.
Step 2: If using case or cover on your device, remove it and check of causing the issue.
Step 3: Check the protective film has been removed from phone screen
Step 4: Turn your phone off and turn on again.
Step 5: Set connection priority as "Data only"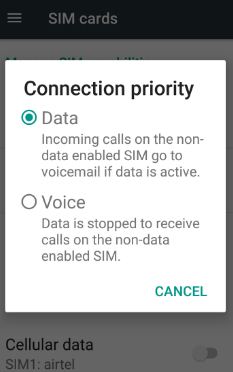 Settings > Wireless & networks > SIM cards > Connection priority > Data (Moto G4 plus settings)
Step 6: Check if any software update is available or not on your phone.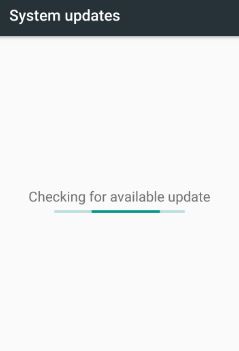 To manually check for updates, go to Settings > about phone > System updates
Step 7: Use safe mode to see if apps you installed are causing the issue, if need then uninstall from phone.
Step 8: Reset your android phone
Step 9: Clear cache partition on your android phone
The solutions steps end here. We hope above given steps useful to fix poor sound quality on calls android phone. If you have any kind of trouble, we invite you to leave you comment on below box. Feel free to share this trick with your friends on social network.