Last Updated on May 26, 2022 by Bestusefultips
Annoying by the poor sound quality on calls on Android phones (Android 12/Android 11)? A bad network connection causes dropped calls and poor call quality sound. Sometimes people can't hear your voice during calls. While on a call, use a speakerphone or a wired headset to see if sound quality improves. If not fix poor call quality sound, the issue is probable network signal strength. First of all, check your volume settings, and adjust the volume if the low volume on your device.
You can also manage SIM capabilities to change connection priority as voice/Data only when incoming calls come on your phone. Let's see the step-by-step guide on fixing poor quality calls on Android or Samsung Galaxy phones.
Read Also:
How to Fix Poor Sound Quality on Calls Android

Follow the below-given troubleshooting steps to fix poor call sound quality android devices.
Clean Microphone and Earpiece

Check if your microphone or earpiece is blocked by anything. Make sure all holes must clear. Take a toothbrush and clean the speaker or earpiece with a soft hand. If you have used any case or plastic wrap covering your phone, remove it. Try a different headset if the original headset is an issue.
Enable VoLTE Service to Improve Voice and Other Communications (High-Quality Calling)
Mostly US carrier offers high-quality calling on phones like VoLTE (Voice over LTE) or HD voice. You can find VoLte or enhanced calling under network and internet settings (Depending on your network and phone).
Settings > Network & internet > Mobile network > Toggle on VoLTE
Enable WiFi Calling
WiFi calling is best to make a call using WiFi if you're facing a poor network signal. Using Wi-Fi calling, you can easily hear sound calls when you make a phone call. Different android devices or carriers (AT&T, T-mobile, Verizon Wireless, etc.) have various settings to activate WiFi calling.
Settings > Network & internet > Mobile network > Advacned > WiFi calling > Toogle on "Off"

Use Third-Party Apps that Use a Data Connection to Make Calls

You can download apps from the play store that support high-quality HD voice with a clear sound call. Check these most popular apps, including Skype (Free), Google Duo (Free), etc.
Check Connection Priority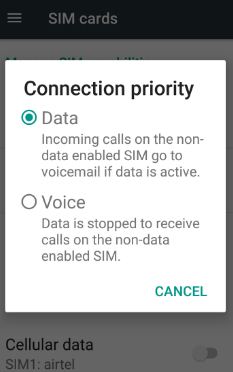 Settings > Wireless & networks > SIM cards > Connection priority > Data

Check Software Update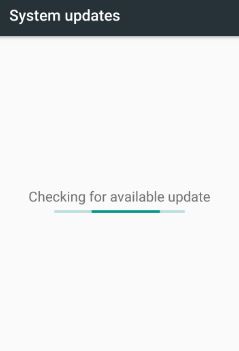 Go to Settings > System > System update > Check for update to manually check for updates.
Wipe or Clear Cache Partition
It will remove all your phone's temporary or unnecessary data from the device. Click here to wipe cache data on your Android devices.
Factory Reset your Android

If none of the methods worked for you, you'd try factory resetting data in your Android device. Before performing, back up & restore your essential data.
We hope the above-given steps help fix poor sound quality on calls on Android phones. Feel free to share this trick with your friends on social networks. If you have any trouble, tell us in the below comment box.