Last Updated on March 7, 2021 by Bestusefultips
Annoying by Samsung Note 10+ freezes, stops responding or suddenly apps keep stoping? Here's how to fix the Facebook app or Phone apps keep crashing on Samsung Note 10 plus after Android 10 update. You need to check for software updates or app updates, or force stop app to fix app crashing issues. Several reasons for sudden app keep stopping such as more apps running in the background, full phone storage, etc.
If you want to find any app that is causing the issue, enable safe mode on Samsung Galaxy Note 10 plus. Also, try clear app cache & data in Samsung Note 10 plus to fix app issues. Follow the below-given step by step process to fix Galaxy Note 10 crashing after Android 10 update.
Read Also:
How to Fix Galaxy Note 10 Apps Crashing or Keep Stopping Issue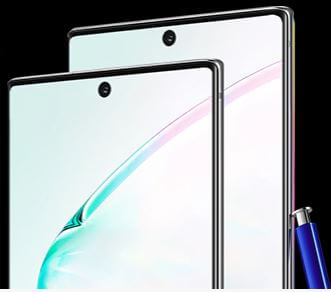 You can fix app freezing and crashing issues on Samsung Galaxy Note 10 plus using below given different methods.
Check for Phone Update
Check for any software update available for your Note 10+. The system update will improve device performance and fix small bugs on your phone.
Step 1: Go to Settings.
Step 2: Scroll down and tap on About phone.
Step 3: Tap on Software information.
If the update is available, update it and check to fix the issue.
Check App Update
You need to check for apps update using play store settings in your phone.
Step 1: Open the Play store.
Step 2: Tap on Three horizontal lines (Menu) at the top left corner.
Step 3: Tap on My apps & games.
Step 4: Tap on Update all.
Also, try to uninstall the app update in your device and restart your phone. Now, again update the app with the latest version to fix the issue.
Clear App Cache to Fix Samsung Note 10 Plus Apps Keep Crashing

This will remove temporary app data in your Samsung Galaxy Note 10 plus.
Settings > Apps > Select app > Storage > Clear cache
Now restart your device and check to fix app issues in your device.
Enable Safe Mode
Step 1: Press and hold the power button on your Note 10 plus.
Step 2: Tap & hold the Power off button until view the Reboot to safe mode.
Step 3: Tap OK to reboot Note 10+ into safe mode.
Step 4: You can see the Safe mode symbol appear on the bottom left corner.
Now hide all third-party apps you downloaded in your galaxy Note 10+ device. Check your phone crashing or freezing. If you can't found issues, it means third party apps causing problems. If your problem doesn't go away in safe mode, it means the problem doesn't related apps. Check for hardware-related problems. Restart your phone to turn off Safe Mode on Samsung Note 10 and Note 10+.
Force Stop App
Settings > Apps > Select app > Force stop > OK
Now, this app misbehaves in your device. Restart your phone and check the fix issue. If none of the above-given methods solve the problem, uninstall the app using below given settings.
Uninstall App on Galaxy Note 10+
Uninstall or disable apps on Samsung Galaxy Note 10 plus and re-install again and check fix issues.
Play store > Menu > My apps & games > Installed > Tap on app you want to remove > Uninstall > OK
After complete the process, restart your device and install the app again and fix your Note 10+ app issues.
End the list of possible methods to fix apps keep crashing Samsung Note 10 plus. If you have any questions, tell us in below comment box. Stay and connect with us for the latest updates.