Last Updated on March 7, 2021 by Bestusefultips
Here's how to fix WiFi not working on Samsung Galaxy A50. Annoying by can't Samsung A50 connect to Wi-Fi or Wi-Fi connection keeps dropping. Different Wi-Fi issues occur such as WiFi authentication, Wi-Fi icon with an exclamation point, Wi-Fi connected but not internet, etc. First of all, make sure to connect your phone with the same WiFi network or Wi-Fi is turned on in your phone.
Wi-Fi and Bluetooth stop working are most common problems on any Samsung galaxy and other Android devices. Check your device has a network or internet connection issues. Also, try connecting your Galaxy A50 to the WiFi with another phone. If other devices can use the network, the issue is your phone. Check out below-given troubleshooting methods to fix WiFi not working on Samsung Galaxy A50 And Galaxy A70.
Read Also:
How to fix Galaxy Note 10 plus keeps restarting
How to fix Wireless charging issue on Galaxy S9 & S9 Plus
Fix touchscreen not working on Google Pixel
How to fix Samsung Galaxy A50 Network Problem
How to fix wifi not working on Samsung Galaxy A50
If you're having Wi-Fi connectivity issues or Samsung A50 Wi-Fi issues, try the possible solutions below.
1st Way: Make sure WiFi is on
Check your Wi-Fi network is on and you have entered the correct password. Turn off WiFi and on again to reconnect the network.
2nd Way: Check for the latest system update
Make sure your phone is updated with the latest version. Updates can improvements device performance and fix small bugs. Check for update and if available then update it.
Settings > Software update > Download and install
The phone will search for and download any available updates.
3rd Way: Find Netowork or internet error to fix wifi not working on Samsung Galaxy A50
Check your phone can connect to the public or office WiFi network. If your device can connect elsewhere, the problem is with your network.
If your phone connects to the Wi-Fi but you still have not internet issue, the problem is with your internet connection.
4th Way: Restart the router & Modem
Unplug the router and modem's power cords from the wall outlet for 10-20 seconds. Plug the power cords back in. Check all cables connect securely. Wait until the modem lights. If the lights aren't working, your device could have a problem with the router, modem, or internet connection.
5th Way: Delete the Wi-Fi network and re-add network again
First, remove the connected Wi-Fi network and re-add it again.
Settings > Connection > Wi-Fi (Turn on Wi-Fi if needed) > Tap network you want to remove > Forget
Now add the Wi-Fi network again.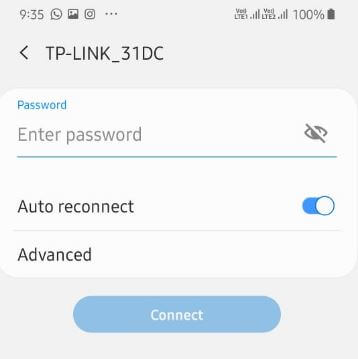 Settings > Connection > Wi-Fi > + Add network > Enter details > Connect
Try to connect your device with Wi-Fi and check to fix WiFi issues.
6th Way: Reset all network settings on Samsung A50
Step 1: Go to settings
Step 2: Scroll down and tap General Management
Step 3: Tap Reset
Step 4: Tap Reset network settings
Step 5: Tap Reset settings
Step 6: Tap Reset settings again
Wait until complete the process. Now go to WiFi and add detail again to connect with Wi-Fi network, Bluetooth, or Hotspot in your Samsung devices.
And that's all. We hope the above given one of the methods is useful to fix wifi not working on Samsung Galaxy A50. Do you have any alternative methods to fix Samsung 50 WiFi issues? Share with us in below comment box.