Last Updated on October 17, 2022 by Bestusefultips
Are you looking to delete Instagram post on Android device? Do you want to delete some Instagram posts that you don't like? Here you will get the solution to remove Instagram posts on your Android Phone. Nowadays, Instagram is one of the most popular social media channels. People can share photos and videos and also like and comment on posts. People can see all the pictures and videos you upload on your Instagram account. Instagram allows you to upload unlimited photos and videos, and you can share them on other social media accounts.
Uploading and deleting a post is a bit easy on your Android devices. Inside the Instagram app, you can send messages, images, and videos to anyone worldwide. Instagram allows you to remove all the photos one by one. You don't have the option to delete multiple pictures and videos. Below are the steps you can easily follow to delete Instagram photos on your Android devices.
Don't Miss: How to Permanently Delete Instagram Account on Android
How to Delete Instagram Post Android Phones and Tablets
You can remove uploaded photos or posts to your Instagram account using the below-given settings.
Step 1: Open the Instagram app and log in with your Id and Password or Facebook account.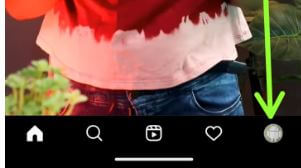 Step 2: Tap on the Profile icon at the bottom right corner.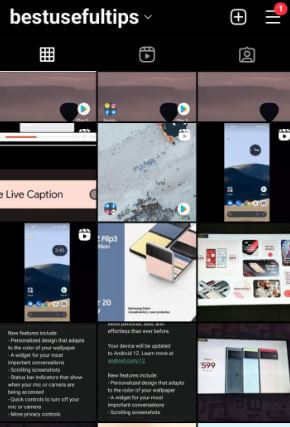 Step 3: You can see all the uploaded photos, videos, and Reels here. Tap Any post you want to delete.
Step 4: Tap on Three vertical dots at the top.
Step 5: Tap the Delete.
You can see this pop-up message on your Android: Delete Post?
Step 6: Tap the Delete to delete Instagram post on your Android devices.
You can archive posts if you don't want to delete that post. Only you'll see it after the archive post.
Turn Off Like and Comments on Photos on your Instagram Account
You can disable comments and likes on your uploaded photos of an Instagram account using the below-given settings.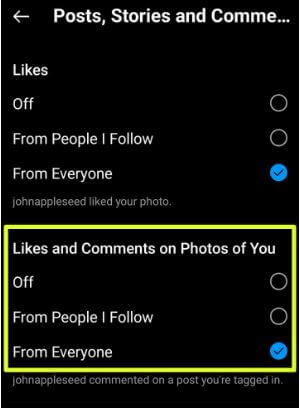 Log-in Instagram account > Tap Profile icon at bottom right corner > Three horizontal lines at the top right > Settings > Notifications > Posts, Stories and comments > Likes & comments on photos of you > Choose from Off/From People I Follow / From Everyone
Related:
Did you find this helpful? Don't hesitate to reply with your thoughts in the comment section.