Here's how to clear cache partition on Galaxy S10 One UI 1.1 devices. This clear cache partition or wipe cache partition on galaxy S10/S10 plus is remove all your device data including internal storage, photos & videos, downloaded apps and more. Make sure backup important data safely on your device.
This Samsung Galaxy S10 clear cache partition is useful to fix several issues such as phone won't turn on or power on after fully charging, touchscreen not working, black screen issue, stuck on boot screen and more. Check out below given step by step process to clear cache partition on Galaxy S10.
Check Also:
How to fix can't send text message on Galaxy S10 Plus
How to fix Google Pixel stuck on boot screen
How to factory reset Galaxy S10
How to clear cache partition on Galaxy S10 One UI 1.1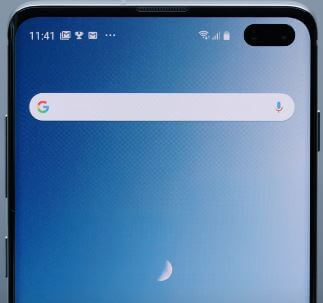 You can perform galaxy S10 wipe cache partition using hardware keys in your device. Apply below given complete process to fix galaxy S10 issues.
Step 1: Power off your Samsung Galaxy S10 One UI
Step 2: Press and hold the Volume up, Power button, and Bixby key at same time
When Android logo appears on the screen, release all keys in your Samsung galaxy S10. After few seconds "installing system update" message will show. Now android system recovery screen is appear on your Samsung S10.
Step 3: Press volume down button until wipe data/factory reset, after press power button to select it
Step 4: Press volume down button until Yes select, then press power button to reset galaxy S10 plus
Wait until complete Samsung wipe cache partition process in your S10 and S10 plus.
Step 5: Press volume down button up to reboot system now, and press power button to reboot your galaxy S10
If you have facing any app related issues such as app won't turn on, app slow down or app freezing on galaxy S10, clear app cache in your device.
Clear the app cache on galaxy S10 and S10 Plus One UI 1.1
Step 1: Swipe down notification panel from top of the screen and tap Settings gear icon in your Samsung S10
Step 2: Tap Apps
You can see list of installed apps in your galaxy S10.
Step 3: Select app from list you want to clear app cache & data
Step 4: Tap storage
Step 5: Tap Clear cache
It will clear app temporary data from your Samsung galaxy S10 and S10 plus that useful to run app smooth.
Have any questions regarding clear cache partition on Galaxy S10 One UI 1.1? Feel free to leave them in the below comment section and we'll do our best to help you out!