Last Updated on March 3, 2020 by Bestusefultips
Are you using a calendar app on your Android Nougat 7.1.2 and Marshmallow 6.0 device? Using this calendar app, you can create events and set reminders for an upcoming birthday, important meetings or days and more events show. This Google calendars save all your events and secure it. You can easily sync and access it from any desktop or laptop device using your Google account. It's easy to find calendar events android nougat 7.0 & 7.1.
You can review existing events, control notifications for calendar events and create & manage events in android phone or tablet device. But in this tutorial, I will show you a complete guide of how to find calendar events android nougat 7.0 and marshmallow device.
Read Also:
How to Add Event to Calendar Android Nougat 7.0 & 7.1
When you set up any events on your device, you" ll see in your device status bar. Just swipe the status bar and tap the notification to see event information. Also, check upcoming events under the calendar app.
Check Events on the Calendar in Android
Step 1: Open calendar app.
Step 2: Touch month's name.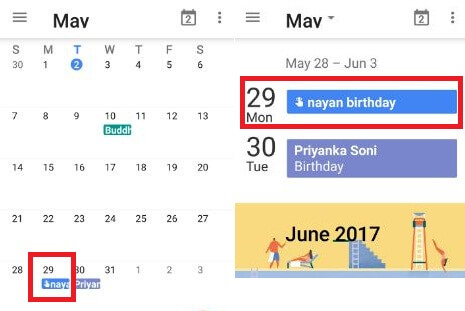 Step 3: Tap on the date to see created events.
It's quite simple to find calendar events android phone or tablet devices.
Change the Event Schedule Android
Step 1: Open the Calendar app.
Step 2: Touch "Three horizontal lines"
Step 3: Tap Schedule.
You can see a day, 3 days, week or month-wise options to set schedule. You can also read or edit event details, add calendar events and search in your android device.
How to Control Notifications for Calendar Events in Android 7.0 (Moto G4 plus) Nougat
Step 1: Open the "Calendar app".
Step 2: Tap "Menu" from the top left side.
Step 3: Touch "Settings".
Step 4: Tap "General".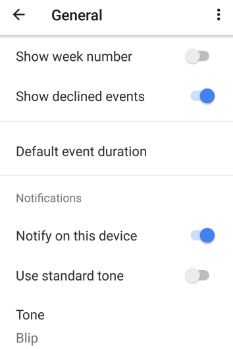 Here you can see various calendar event settings such as the start of the week, alternate calendar, show week number & declined events, calendar notifications tone, vibrate calendar notifications and more event settings.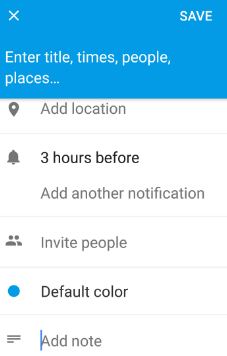 When you create events in the calendar, enter title, time, places and name of that person or group, add location, add the attachment and add note also.
Did you find the above steps helpful to find calendar events android phones or tablets? If you have any kind of problem, let us know on below comment box. It would be a pleasure to help you.