Last Updated on March 7, 2021 by Bestusefultips
Are you Reset or change Google chrome homepage android device? We daily search various sites to see videos, movies and other videos on chrome. When open Google chrome on your android phone or tablet device, every time opens your by default homepage or set homepage on screen. You can set search engine on your device such as Google, Yahoo, Bing, Ask, AOL etc. In Google chrome browser save your favorite video, songs and other site as bookmarks so whenever you need it easily open it.
Google chrome browser include security feature that asked verification every time before signing in to a website if "auto sign-in feature is off". You can use "search and URL suggestions" to show related queries and popular websites as you type in the sidebar on android phone or tablet. Also include "Safe browsing" feature to protect your device from dangerous sites & harmful virus. In this tutorial, i will show you step-by-step guide to change Google chrome homepage android phone (5.1.1).
Also Read:
How to set camera timer on Android Lollipop 5.1.1
How to change default search engine on Android
How to block cookies on chrome android device
How to change Google chrome android phone, lollipop 5.1.1 & marshmallow
Step 1: Open Google chrome app on your android phone or tablet device
If not install on your device then download here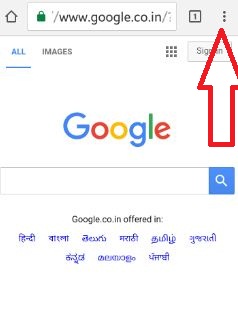 Step 2: Tap on three vertical dots from top of the right side screen
Step 3: Tap on Settings
Step 4: Click on Home page under basic
If by default home page off in your android mobile then enable it on your device
Step 5: Tap Open this page
Step 6: Enter the Webpage name
Now enter your most use webpage name want to open when you open your Google chrome browser on your android smartphone so you can easily seach information you want.
Step 7: Click on Save button
If you want to reset home page then tap on Reset
That's all. Above you can see process to change Google chrome homepage android phone. If you are facing any problem when follow above given steps then just comment on below box, would be pleasure to help you. Connect with us for daily updates!