Here is the list of best Insurance apps for Windows Phone 10/8/7, Windows PC/Laptop, and Windows tablet including Life Insurance, Auto Insurance, Mortgage Insurance, General Insurance, Casualty Insurance, Health Insurance, Car Insurance, and other Insurance. Using these Windows phone Insurance apps 2020, you can set various plans for your life, protection against health, safe & profitable investment, Mortgage redemption, etc.
Looking for a way to download the Insurance apps for Windows 7/8/10 PC in 2020? You are in the correct place then. Many apps are available on Google play store or the iOS App store is made exclusively for mobile platforms. Here are the 7 best insurance apps for Windows 10/8/7 PC/Laptop.
Read Also:
Best Insurance Mobile Apps For Windows Phone in 2020
There are lots of insurance apps for windows. I found the best Insurance app for you. Now let's start reading about these Windows insurance apps.
 GEICO

This GEICO insurance app for Windows 8 is best for access to all your GEICO policies, view insurance claim details, report your claim,  pay your bill online & change payment plan, and other useful features. This GEICO app is #1 car insurance apps for Windows phones. Managing your auto insurance from your Windows 8 tablet is possible with such apps as GEICO. GEICO app is one of the first important apps to be released in the Windows Store and now, it has received a notable update that brings some more features. Easy access to the stuff you want and easy ways to explore your insurance policy. Go ahead, swipe, and explore! Connect with GEICO. By using the Windows 8 Geico app, you can view, print, email, and save your important policy documents, like your digital insurance ID cards. You can pay your bill inside the Windows 8 Geico app and also view your payment information and a breakdown of your discounts, coverages, driver, and vehicle information. This GEICO app is #1 car insurance apps for Windows phone 8.
HDFC ERGO Insurance Portfolio Organizer
HDFC ERGO General Insurance now presents Mobile applications on the Windows platform for its users. The app gets more information about Motor Insurance, Health Insurance, Travel Insurance, and Personal Accident insurance. This app Benefits are comprehensive and detailed information of your Health, travel, Motor, Personal Accident insurance policy with HDFC ERGO, Policy Renewal Alerts, Change your correspondence address, Policy document Requests, Find nearest HDFC ERGO branch, Garage list, Network hospital, Quick access to HDFC ERGO Customer Care, Renew Health & Motor policy, Claim Registration for Health & Motor policy, Application update notification and many more.
Wells Fargo
This Windows insurance app contains insurance policy details, real-time insurance quotes, schedule payments, view your account balance and activity, and more. You can also pay bills and deposit checks using your Windows phone.
USAA Insurance App for Windows 10/8/7
Manage insurance, investment, banking, claims, transfer funds, pay bills, and more with secure using this app. This insurance app for mobile is also compatible with Windows 10, Windows 8.1/8 devices.
Health Insurance Guide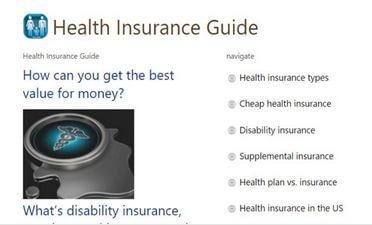 Health insurance can save you and your family ones live on a rainy day, that's the reason why it is crucial that you understand and learn about this important subject. Health insurance business, but it doesn't have to be complicated, and we hope to help you with that – we will help you learn everything you need to know on the subject. you will learn about the different alternatives and types of health insurance, how to get cheap health insurance and affordable health care, factors affecting health insurance prices, disability insurance, supplemental insurance, Medicare gov, and more. This app is available on PC as well as mobile. Don't wait any longer, download now.
Insurance UK
Insurance UK Developed by Rainbow UK company. This app can be many insurances provide like a Vehicle Insurance, Car Insurance, Lady Driver Insurance, Van Insurance, Motorbike, Motor Trade Insurance, Courier Insurance, Taxi Insurance, Home Insurance Quote, Building, and Contents Insurance Get Your Cheap Personal Insurance, Cheap Life Insurance Quote, Private Medical Insurance With our list of insurance products growing rapidly, enabling instant access to the cheapest insurance quotes for you, your business and family. Download the Insurance UK App with great service now.
My Connect
MyConnect now comes to the mobile and PC. MyConnect mobile app and windows app allows you to view your dashboard, new business reports, pipeline reports, ORM information, policyholder information, team information, and more. Download Mobile connect app, log in with the same credentials you use to login to MyConnect on the browser and you are good to go. You now have access to your information anytime, anywhere.
AL Health Insurance
Ashok Leyland Health Insurance is the mobile application services that can provide are Employee – Policy, Member details along with the Policy Terms, Conditions Employee – Claims history along with each claim details Employee can be able to find FHPL Provider Network details can view mCard.
LIC Mobile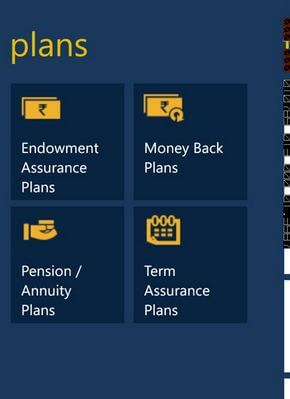 LIC app is the Official app of the life insurance corporation of India. This app is for our Esteemed Customers and Marketing Personnel. All information about LIC products & services is available on your fingertips Like LIC Insurance Plans, Premium calculation, Checking Policy Details, Applying for New Policy, and getting LIC Branch contact information.  These app features are Get details of live plans, Get notifications for key news and events, Calculate and compare the premium of plans, Pay premium online, Profile and Business figures, Premium Calendar, Customer Directory, Notifications for – Premium due, Lapsed policies, Customer birthdays and Circulars, Customers features are Policy Information, Premium calendar, Online Premium Payment, Branch Locators, Notifications for – Premium due, Matured and Lapsed policies, Survival benefits due and many more.
Nautilus Insurance
This mobile insurance app views the agenda, claims & policy details, access location, responds to real-time polls and surveys, and more.
Above you can download the best insurance apps for Windows Phone 7/8 10. Which of the above Windows apps for insurance would you prefer most to get insurance details? If you have known other useful Windows phone insurance apps then please share with us.