Last Updated on November 3, 2021 by Bestusefultips
Looking for the best Android apps for messenger in 2022? Here's the list of 10 best messenger apps for Android that can be used to chat, video call, voice call, share emotions to friends and family. This free text messaging app has its own benefits and different features. In today's life, social media is the most important part of our daily life. Every people uses messenger to communicate with friends and family. In the current situation, a messenger is the best way to connecting to our family and friends or other people. In today's coronavirus time every people need to be social distancing so these all messenger application can be used to connected to all people.
There is lots of chat and messages application is available and choosing the best one for you can take your precious time. Don't worry! I will help you, I have found the best Android messenger apps 2022 for you.
Read Also:
Top Android Apps For Messenger 2022/Best Text messaging Apps in 2022

Now check out the below-given list of excellent messenger apps for your Android devices to check out!
WhatsApp Messenger

This application can be used most in India. This application can be used in all types of people like a child, youngster, and aged person. WhatsApp Messenger is a free messaging app available for Android mobile and other smartphones. WhatsApp uses an internet connection to let you message and call friends and family. Switch from SMS to WhatsApp application to send and receive messages, calls, photos, videos, documents, and Voice Messages. This massages app has some features like multimedia, voice call, group video call with up to 8 people, unlimited massages, group chat, WhatsApp web to use WhatsApp on PC/Laptop, etc.
Instagram
Instagram application is bringing you closer to the family, friends, and other people. Connect with friends and family, share what you're up to, or see what's new from other people all over the world. Explore our community where and when you can feel free to be yourself and share your emotions from your daily moments to life's highlights. This massager app can be connected to closer people to us. We can chat, video call, voice, and share stories with everyone.
Facebook Messenger App – Text and Video Chat for Free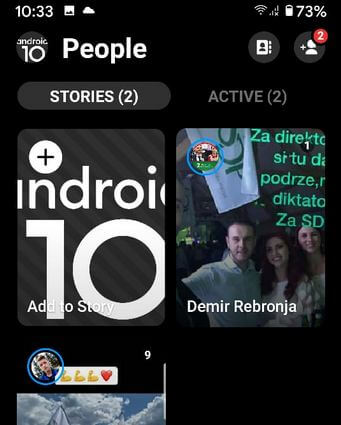 This application is part of the Facebook messaging application. In India, most people use messenger apps to communicate with friends and family people. It can provide unlimited messaging, video call, voice call service, and send media. This application provides group chat and group video or voice call service. Using this application Keep your friends and family close.
Snapchat Messegner App For Android

This application is mostly used for instant messaging app. Snapchat is an instant, fast, and fun way to share the moment with friends and family. This app opens right to the camera, so you can send a Snap within a seconds! Just take a photo or video, add a caption, and send it to your friends and family. Express your emotions and feeling with Filters, Lenses, Bitmojis, and all kinds of fun effects. This application has the most trending application in India to share our emotions with friends and family. Features like Snap messaging, chat, SNAP MAP, MEMORIES, etc.
Viber Message and Video Calling App

You can create a group message with up to 200 participants, manage group chat, and edit & delete participants. You can also share video messages, voice messages, pictures, stickers, emoticons, and locations using this text messaging app for android.
Skype – Free IM & video calls
This application can keep the world talking. Using you have just said "hello" with an instant message, voice or video calls. Use Skype app to send SMS messages to mobiles worldwide and with SMS Connect you can now also read messages and reply to your phone's SMS messages right from your mobile or computer. SMS connect will be released deliberately. This application is most useable for official purposes. This application is the most usable instant messenger. Also, share your snaps, voice calls, and video message with anyone & anywhere using this android app for messenger. This is a free Instant messenger & video chat app.
Imo Video Call & Chat Messenger App For Android
You can send unlimited messages with your friends & family, group chats with friends, video, and voice calls. You can also share videos and photos with friends using this android text messaging app 2022.
Telegram
This messenger application is a pure instant messaging application. In this messenger app simple, fast, secure, and synced across all your devices. In telegram messenger is the fastest messaging app on the market, connecting people via a unique, distributed network of data centers around the globe. we can also send media and files, without any limitation on their type and size. Your entire chat history will require no disk space on our device and will be securely stored in the Telegram cloud for as long as we need it. We can also download movies and videos as per our choice or we also create groups and chat within-group.
Google Messages App For Android
You can send and receive SMS and MMS messages to any smartphone. You can also send group texts message, photos, favorite videos, and audio messages using this text messaging app.
Textra SMS
This android messenger app 2022 includes 100+ design themes, 800+ emoji, voice notes, app icon colors, floating lollipop style notifications, quick snap camera, MMS Group messaging, SMS blocker, etc. This text messaging app for android smartphones and tablets is also protected from the new video messages. This SMS chat and video send app are one of the best android apps for messengers.
Above you can download the most useful instant messenger apps for android smartphones and tablets. Which of the above best android apps for messenger 2022 would you most like for instant chat? If you have known other popular text messaging apps 2022 then please share with us or comment below.