Last Updated on March 5, 2020 by Bestusefultips
Download new songs to your PC and want to transfer music files from the phone to Laptop or PC. You can send or receive music files over Bluetooth and easily transfers music from the computer to the phone via USB cable. There are also other ways to transfer songs from phone to PC via Xender, Dropbox, OneDrive and more. Using the Xender application, you can quickly transfer files compare to Bluetooth or USB connection.
You can only transfer those music files that stored on your android phone or tablet device. When using Bluetooth to transfer music, just pair your phone with the device sending the music. In this tutorial, I will show you step by step guide to transfer music from Compute to Android devices via USB cable or Bluetooth.
Related Trick:
How to Transfer Music From Android to Computer using USB Cable or Bluetooth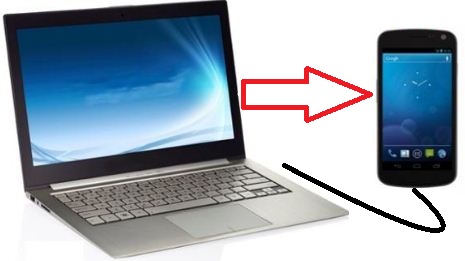 Below you can see steps to send or receive music files from computer to phone using Bluetooth.
1st Way: Copy Music to your Android phone to computer via Bluetooth
Step 1: Turn on Bluetooth on your PC & phone.
Step 2: Pair your phone with a computer Bluetooth device.
Step 3: Open the "Music" folder under the file manager.
List of installed songs & ringtone seen in your android device.
Step 4: Select songs that want to share or transfer to pc.
You can move, copy or share selected music files.
Step 5: Tap "More" & touch "Share".
Step 6: Tap "Bluetooth".
You can see a list of Bluetooth devices.
Step 7: Select the Bluetooth device that wants to transfer music files from the phone to the PC.
Now your selected music files copy from phone to PC. To receive music files using Bluetooth, try below steps in your android device.
Step 1: Pair your android phone with another device.
Step 2: Select music and tap the sending button.
Step 3: When receive Bluetooth notification & tap "Accept".
These music files are saved in music or Bluetooth name folder in your android nougat 7.0 phone or tablet devices. You can check Bluetooth files received, Go to settings > Bluetooth > More > Show received files
2nd Way: Transfer Music From PC to Android Phone via USB cable
Step 1: Connect your phone to PC via USB cable.
Make sure your device is unlocked. You can transfer music, videos, photos and other files between your device storage and computer or laptop device.
Step 2: Open the music folder from your phone storage.
Step 3: Copy the music files want to transfer & paste it to PC.
You can easily transfer music files both ways from phone to PC or laptop to phone. That's all about file transfer. Also, transfer files android to Google Pixel & Pixel XL device and transfer data iPhone to Pixel XL device. All of the solutions of transfer files from android to iPhone seen above.
I hope the above-given steps helpful to transfer music files from phone to PC using a USB cable or Bluetooth connection. If you find it helpful, don't forget to share this article with others on social networks. Stay connected with us for daily latest updates.