Last Updated on March 7, 2021 by Bestusefultips
Here's how to see how much time you spend in Android 9 Pie. You can check how long you're using apps on your Android Pie 9.0 using digital wellbeing features. You can see time spent in apps option under apps & notification settings in your Pixel running Android Pie 9.0. In the Android Pie dashboard app, you can see how much time spent on a particular app, how many apps notifications received, and how many times opened app per day. This Android 9 Pie digital wellbeing features include Dashboard, Wind down, and Do not disturb settings. Also, set app time limit to reduce app usage time on your Android devices.
Read Also:
How to See Time Spent on Apps Android 9 Pie
There are two methods to see how much time you spend on apps Android 9.0 Pie. Let see one by one.
1st Method: Find how much time you spent in Android 9 Pie
Step 1: Swipe down the notification panel twice and tap the Settings gear icon.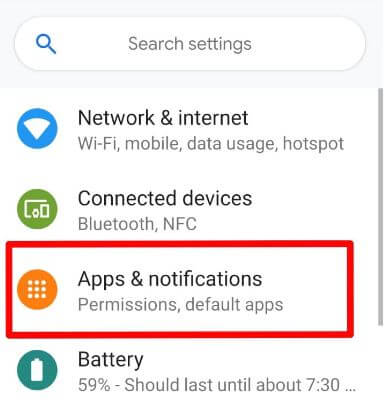 Step 2: Tap Apps & notifications.
Step 3: Scroll down and tap "Time spent in apps".
By default, screen time appears on your Android phone. (Show below screenshot)
Step 4: Tap Down arrow on screen time (Show above screenshot).
Step 5: Choose from Screen time/Notifications received/Times opened.
Screen time
Here you can see how much time spent today on the app screen in your Android device. See app to track time spent on Android phones. Check daily, hourly, today, yesterday, and up to week activity. So it's quite easy to see time spent on apps Android 9 Pie devices.
Notification received
Check how many notifications received by individual apps in your device.
Times opened
You can see how many times open apps or unlock apps individually on your Android phone.
2nd Method: Check time spent in each app on Android 9 Pie

Settings > Digital wellbeing > Dashboard > Screen time/Notification received/Times opened
And that's all. Do you still have questions about how to see time spent on apps android 9 Pie? Let us know in the comments below! Stay and connect with us for the latest updates.