Last Updated on March 7, 2021 by Bestusefultips
Annoying by can't install third-party apps on Samsung Galaxy S10 Plus? By default disable unknown sources, so block the installation of third-party apps from your Samsung or Android devices. You need to enable unknown sources on Galaxy S10 Plus to allow third-party apps or apk files to install on your devices. You can find install unknown apps on Galaxy S10 plus under biometrics and security settings.
Sometimes installing third-party apps are responsible for any damage to your device or lost your phone data. So be careful before allowing third-party apps to install or download & install the apk files in your Galaxy S10. In the latest android OS and devices use Google Play Protect to check apps when you install and keep your device safe. Follow the below-given step by step processes to turn on install unknown apps on Galaxy S10 Plus.
You May Like This:
How to Turn on Install Unknown Apps on Galaxy S10 Plus One UI 2.0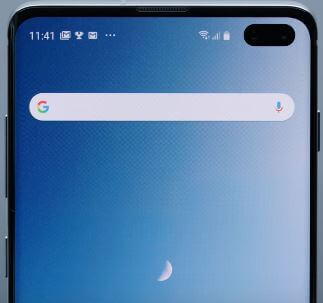 You can enable Samsung S10 allow unknown sources on galaxy S10 plus and S10 using below given settings.
Samsung Galaxy S10 Allow Unknown Sources
Step 1: Swipe down notifications panel from the top of the screen and tap the Settings gear icon.
Step 2: Scroll down up to Biometrics and security settings and open it.
Samsung Galaxy S10 plus biometrics and security settings include Google play protect, find my mobile, Samsung pass, install unknown apps, secure folder, location, and other settings.
Step 3: Tap on install unknown apps.
You can see a list of apps on your device. By default, all applications selected "not allowed".
Step 4: Turn on app toggle you want to allow a third-party app to install on your phone.
Download and install apk file on Galaxy S10 Plus and S10 One UI 1.1
First of all download apk file in your Samsung S10 Pie devices.
Step 1: When trying to install apk file, you can see this type of message on the screen: This type of file can harm your device. Do you want to keep it .apk anyway?
Step 2: Tap OK.
Again you can see this message on the screen: For your security, your phone is not allowed to install unknown apps from this source.
Step 3: Tap Settings.
Step 4: Turn on toggle "Allow from this source".
Step 5: Tap Install.
Enable Unknown Sources on Samsung Galaxy S9 and S9 Plus: One UI 2.0 Android 10
Settings > Biometrics and security > Install unknown apps under the security section > Select the app from list > Toggle on Allow from this source
And that's all. We hope this makes it clear how to turn on install unknown apps on the Galaxy S10 Plus device. If you have any kind of trouble, tell us in below comment box. Stay and connect with us for the latest galaxy S10 tips and tricks.