Last Updated on March 7, 2021 by Bestusefultips
You can enable Google assistant on Android Nougat 7.0 using the Google app in your Moto G4 Plus device. Google assistant help you to quickly find the answer to your question such as find nearby places, temperature, save password or important info so when forgot, it will help you. Also, download Google Assistant APK for Nougat 7.1.2, Marshmallow 6.0, and Lollipop 5.1.2 device.
Recently my Moto G4 plus device updated Marshmallow to Android Nougat 7.0 OS. This update includes the best Android 7.0 features including split-screen mode, Doze mode, Google Assistant, Data saver, Overview button, and more. Here's how to enable Google assistant without root on Android 7.0, Pixel, Nexus 6P/6, LG V20, and other devices.
Related Article:
How to Enable Google Assistant Android Nougat 7.0 & 7.1 (Moto G4 plus)
If your Android device has updated marshmallow to nougat, it's simple to turn on Google assistant. Follow the below-given steps.
Step 1: Tap on "App drawer" from home screen on your Moto G4 Plus and another Android device.
Step 2: Open the "Google" app from the list.
Step 3: Tap "Menu" from the top of the left side.
Step 4: Go to "Settings".
Step 5: Under Google Assistant, tap "Settings".
If first time enable Google assistant on pixel or other device, you can see the message on the screen: Hi, how can I help?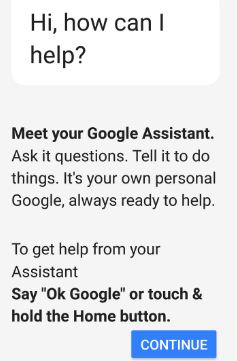 Step 6: Tap "Continue".
You can see the settings of your new assistant permission that will help you to find answers. Now turn on location history to create a private map of your place.
Step 7: Tap "Yes".
Now follow the on-screen instruction on your screen until enable Google assistant feature on your device.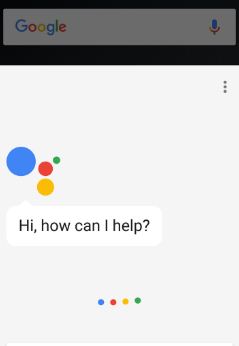 Step 8: After enabling it, says "Ok Google" to talk to your Google assistant anytime.
You can enable/disable Google Assistant on Android 7.0 devices after the complete process using the below settings.
Google app > Menu > Settings > Google Assistant > Settings > Enable/disable Google Assistant
How to Disable Google Assistant on Android directly from the home screen
Tap & hold menu button > More > Settings > Enable/disable Google Assistant
It's simple to turn on Google Assistant Android Nougat 7.0, Nexus 6P/6, Moto G4 Plus, LG V20, and other devices.
We hope the above-given steps clear how to enable Google Assistant Nougat 7.0 & 7.1 after updated your device marshmallow to nougat. If you find it helpful, share it with your friends on the social network.