Check out the list of best toddlers android apps 2018 for android phone or tablet. These best educational apps for toddlers or kids are perfect to build vocabulary, practice funny & interactive puzzle, improve concentration and other useful contains. Also practice number games, puzzle games, word matching & identify different shape and more. Below you can download free and best rated toddlers android apps 2018.
Top best toddlers android apps 2018
Endless Alphabet
This interactive educational android app for toddler is best for learning ABC's and building vocabulary with animated monsters in endless alphabet. Also contains interactive spelling puzzles and 50+ interesting words to learn and play. This is the one of the best rated toddlers android apps 2018.
Puzzingo Puzzles
This popular puzzle app 2018 contains 100+ hand-crafted puzzles, tons of exciting mini-games, learn while playing and free puzzles practice every hour. This puzzle android app helps toddlers & kids to develop matching, fine-motor skills, build vocabulary, spatial recognition and more.
Toddler preschool activities
This best educational games for toddlers contains 60 different games that learns kids or toddlers about letters, colors, counting numbers, shapes, animals, body parts, words and matching, positions, differences and more educational games. Also contains sounds & voice recording of fruit names, letters, colors and more. This is best reviews toddlers android apps 2018.
Learn ABC for kids or toddlers
This toddler educational game 2018 contains 90 pictures for learning vowels, consonants and syllables in both English and Spanish language. Child can play new letters only after learned previous one. Also helpful to teach how to draw letters and what word start with. This is one of the best learn ABC toddlers android apps 2018.
Kids learn to read
This learning app for toddler best to learn or spoken words, word families, turning real-looking blocks with letters, alphabet sound and practice name of the letters. One of the most use android toddler app 2018 to learn ABC letter.
123s ABCs Kids handwriting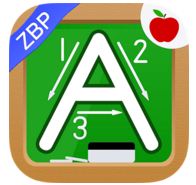 This learning letter app contains various 123s & ABC letters with different shapes, 0 to 9 Zanner-bloser styles numbers and letters. Also trace & hear the letter, shake to erase and try again to learn. One of the most useful learning educational apps for toddlers.
Above you can see the best toddlers android apps 2018. Are you looking for best number & build vocabulary apps for toddlers or kids? Then you should install above free educational apps for toddlers or kids or children.