Last Updated on March 7, 2021 by Bestusefultips
Samsung Galaxy S9 and Galaxy S9 plus has several audio modes features such as Dolby Atmos, Adapt sound, media volume and more. In this tutorial, I'll show you Galaxy S9 Plus and Samsung Galaxy S9 adapt sound settings. You can change galaxy S9 plus and galaxy S9 adapt sound under sound quality & effects settings.
This adapt sound S9 and S9 plus is helpful to find the best sound for you and use it for calls, music, and video. Also set Samsung S9 equalizer settings in your devices. Follow a below given step by step process for Samsung Galaxy S9 plus and Galaxy S9 adapt sound settings.
You Might Like This:
How to enable and use secure folder on Galaxy S9 & S9 plus
How to use edge panel on galaxy S9 and S9 plus
Samsung Galaxy S9 adapt sound settings: Galaxy S9 Plus Oreo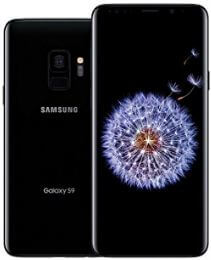 Some sound effects can only be used with headphones. You can also improve sound quality and effect using this S9 plus and galaxy S9 audio setting.
Step 1: Go to settings or Swipe down notification panel and tap on Settings gear icon
Step 2: Tap on Sounds and vibration
In galaxy S9 & S9 plus sounds and vibration settings, you can see vibrate when ringing, vibration intensity, vibration pattern, Do not disturb, ringtone and other useful audio settings.
Step 3: Tap on Sound quality and effects under advanced section
Now you can customize galaxy S9 sound settings and effect such as galaxy S9 equalizer settings, concert hall, adapt sound and more.
Step 4: Tap on Adapt sound under sound personalization
Now set sound quality & effects you want to listen in your headphones. You can set profile name, preferred ear for call from left/right and personalize sound in Samsung galaxy S9 and galaxy S9 plus settings.
Step 5: After set sound, tap on preview for check effects
Step 6: Tap on Save at upper right side
In another useful audio feature for galaxy S9 and galaxy S9 plus device is media volume. You can control media volume on galaxy S9  and galaxy S9 pluxs using volume keys.
Settings > Sounds and vibration > enable use volume keys for media
And that's it. We hope this tutorial helpful to understand Samsung Galaxy S9 adapt sound settings. Don't forget to share with others, if you found it helpful. Do you have any other S9 tips? Share with us in below comment box.