Last Updated on March 7, 2021 by Bestusefultips
Annoying by Samsung galaxy S10 plus unresponsive or won't power on after fully charging? Here are the possible ways to fix Galaxy S10 plus won't turn on. Several reasons for your Samsung S10 plus doesn't power on or unresponsive such as battery damage or faulted charger or physical damage.
If none of the solutions fix Samsung S10 plus won't power on issues, factory reset S10 plus using recovery mode settings. Before perform S10 hard reset, backup & restore important data using Samsung cloud or smart switch. Follow the below-given troubleshooting methods to fix Samsung S10 won't turn on or charge.
Read Also:
How to Fix Galaxy S10 Plus Won't Turn on after fully charging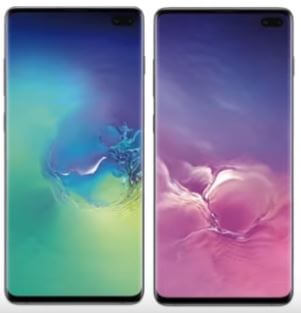 Check out below given methods to fix Samsung Galaxy S10 plus or S10 won't turn back on.
Check device charger 
Use your Galaxy S10 plus charger to charge another device. If you charge another device normally, check below-given tips.
Check wall outlet
If a wall outlet is a damage or power not reaches in your device that causing Galaxy S10 won't power on. Try another wall outlet and check what the fault is.
Connect S10 Plus to power to fix Galaxy S10 plus won't turn on
If you can see the battery icon in your galaxy S10 plus while connecting to the charger, switch off your device. Charge your phone up to 30 minutes and power on. And check your phone turn on or not.
Master reset or Hard reset Galaxy S10 Plus
It will remove all your phone data including Samsung account, Google account, photos, videos and other data. Make sure your important data safely backup to other devices or PC.
Step 1: Switch off your Samsung Galaxy S10 Plus & S10.
Step 2: Press and hold the Volume up, Bixby key and Power button at the same time.
When the Samsung logo appears on the screen, release the power key in your galaxy S10+. After a few seconds, the android system recovery screen appears on your Samsung S10.
Step 3: Press the volume down button until wipe data/factory reset, after press power button to select it.
Step 4: Press the volume down button until Yes select, then press the power button to start the reset process of reset galaxy S10 plus.
Step 5: Press the volume down button up to the reboot system now and press the power button to restart your Galaxy S10 Plus.
And that's all. I hope one of the above-given methods helpful to fix Galaxy S10 plus won't turn on. Do you have any other tips you want to share with us? Tell us in below comment box.