Last Updated on July 29, 2020 by Bestusefultips
Want to clear email search history on Android phone or tablet? Here's how to view and delete Gmail search history on Android devices. You can individually remove search history in Gmail on PC or laptop devices in the browser. Several times we search different types of data in Gmail inbox, and all Gmail activity default saved in your device. So when you search in the mail, you can see related words information. You can't see Gmail activity on your Android device. When you clear search history in the Gmail app, all the searches you've previously performed will be removed from your android device.
Read Also:
How to Delete Search History in Gmail App on Android device
You can delete the search history in Gmail for Android phone or tablet using below given settings.
Step 1: Open the Gmail app in your Android devices.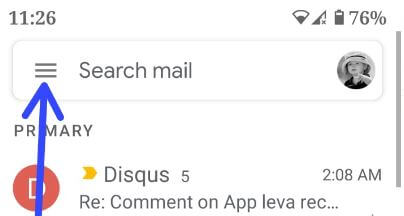 Step 2: Tap Three horizontal lines (More) at the upper left corner.
Step 3: Scroll down up to the end of the page and tap Settings.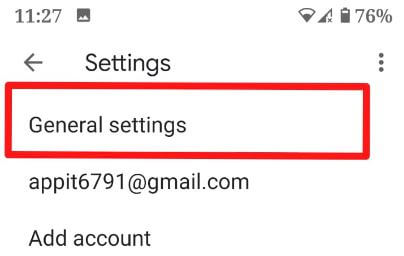 Step 4: Tap General settings.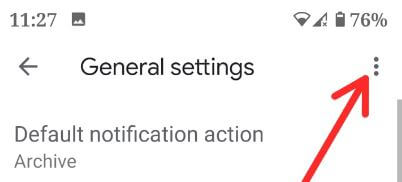 Step 5: Tap Three vertical dots at the upper right corner.
Step 6: Tap Clear search history.
This pop-up message appears on the screen: Clear search history?
Step 7: Tap Clear.
It will clear all Gmail inbox searches you already searched in your Android devices.
Remove Gmail Search History on PC or Laptop
Step 1: Sign in with your Gmail account on your desktop or laptop.
Step 2: Tap search box and enter the word you want to find.
Step 3: Tap X icon to remove from history.
You can easily remove Gmail app history individually from your laptop and clear all history Gmail on Android devices.
And that's it. We hope the above-given methods useful to delete search history in the Gmail app on Android. Do you still have any questions? Tell us in below comment box. Stay and connect with us for the latest updates.