Last Updated on March 7, 2021 by Bestusefultips
Want to stop apps running in the background on Google Pixel 4 & 4 XL? Here's how to close running apps in the background in your Pixel 4 and other latest Android devices. When we open any apps, sometimes forgot to close it and that app running in the background that causing battery draining problem if running more apps. You can individually clear recently used apps one by one or close apps on Pixel 4/4XL at once.
Google Pixel 4 using a 2800 mAh battery & 90 Hz refresh rate so several users facing battery life problems. We already discussed improve battery life on Pixel 4 & 4 XL devices. Also, you can use Adaptive battery, Battery saver, Dark mode, Adaptive brightness, and other settings to save battery life on your all Pixel devices.
Read Also:
How to Close All Apps on Google Pixel 4 and Pixel 4 XL
It's easy to close running apps in Google Pixel 4, 4 XL, and other latest android devices to speed up your phone performance.
Step 1: Touch & hold the bottom of the screen and swipe up and left to open recently used apps (Show below-given step screenshot).
A list of apps is displayed here. You can individually clear the app or close all apps at once here.
Step 2: To close a specific app, just swipe the upper side to close it.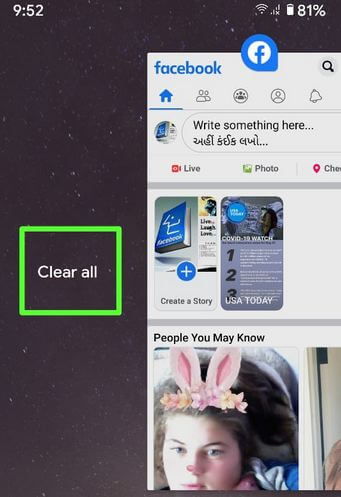 Step 3: Swipe screen right side until seeing Clear all and tap on Clear all.
Step 4: Swipe up a screen from bottom middle & left it and you can see No recants items.
By default enable app background data on your Google Pixel 4 and other android devices. If app usage more data, you can stop apps using data in the background on your Pixel 4 & 4 XL and latest Android 10 devices.
Preventing An App From Using Background Data
You can check the app using mobile data using the below settings.
Step 1: Swipe down the notification panel twice from the top of the screen and tap the Settings gear icon.
Step 2: Tap Network & internet.
Step 3: Tap Mobile network.
Step 4: Tap App data usage.
Step 5: List of apps appear that usage more mobile data.
Step 6: Tap App.
Step 7: Toggle off background data.
Restrict background data using Apps & notification settings
Step 1: Go to Settings.
Step 2: Tap Apps & notifications.
Step 3: Tap See all apps.
To choose system apps, tap Three vertical dots at the top right corner > Show system.
Step 4: Select the app you want to disable background data.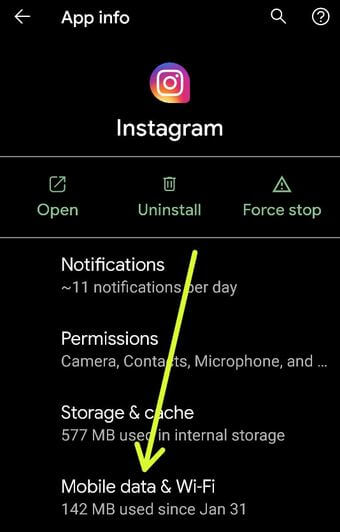 Step 5: Tap Mobile data & WiFi.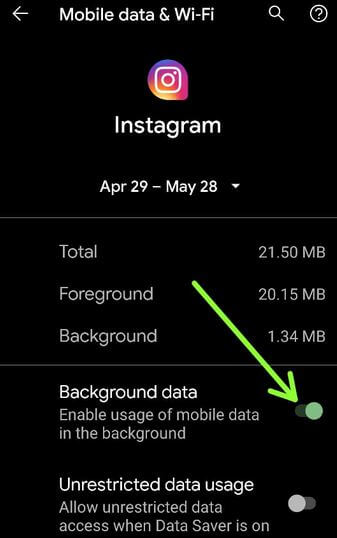 Step 6: Toggle off Background data.
And that's all. We hope the above-given tutorial useful to close background apps in Pixel 4 and Pixel 4 XL. Do you have any alternative methods? Share with us in below comment box. Stay and connect with us for the latest updates.