Last Updated on November 19, 2021 by Bestusefultips
Here's how to close all apps Android 12 stock OS. You can individually close background apps Android or close all recent apps at the same time using Android recent apps settings. In our daily routine, we open several apps but forget to close them. All these apps running in the background will drain battery life on your stock Android 12 OS (Pixels) devices. Also, disable app background activity on your Android 12/Android 11 devices.
Read Also:
How do I Close All my Apps at Once on Android 12 Stock OS (Pixels)
You can close open apps or close all apps Android using the given settings.
Step 1: Open the Recent apps or Swipe up & hold to view recent apps on your stock Android device.
Step 2: Swipe up the app to the individual clear app.
Step 3: To close all my apps at once, swipe the screen until view Clear all and tap on Clear all.
It will close all apps on Android 12 devices.
How to Force Close App Android
Step 1: Swipe down the notification panel at the top and tap on the Settings icon.
Step 2: Tap on Apps.
Step 3: Tap on See all apps.
Step 4: If you want to show system apps, tap on Three vertical dots (More) at the upper right corner and tap on Show system.
Step 5: Select the App you want to force close.
Step 6: Tap on Force stop.
Step 7: Tap on OK.
How to Disable App Background Data on Android 12 Stock OS
By default, all apps run in the background and enable usage of mobile data in the background on your stock Android or Samsung Galaxy devices. You can individually stop app background data on Android using the below step-by-step guide.
Step 1: Follow the above-given method steps 1 to 5.
Step 2: Tap on Mobile data and Wi-Fi.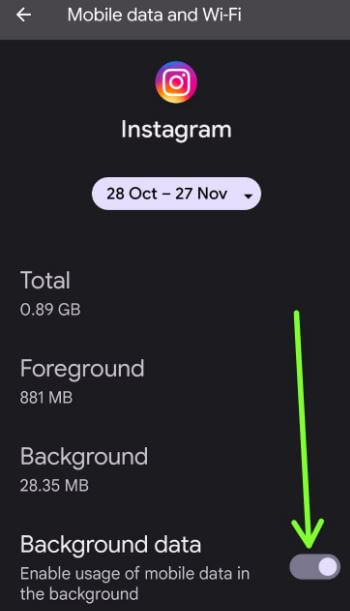 Step 3: Toggle on Background data.
Alternative Way: Settings > Network and internet > Tap on SIM or Carrier > App data usage > Select the App usage highest mobile data > Toggle off Background data
And that's all. Do you still have any questions regarding close all apps Android 12 stock OS? Tell us in below comment box.