NVIDIA SHIELD TV is perfect for fully enjoy 4K entertainment, SHIELD games, ultra HD videos & movies, fast streaming, Google voice command and other great features. SHIELD TV is not working with android or iOS device. There are various reasons to not working TV including system update, Wi-Fi network problem, HDMI cable damage, Ethernet and more issue.
You can connect your SHIELD TV using monitor with High speed HDMI 2.0 cable and use high speed internet connection using wi-fi network. Follow below given possible solution to fix shield TV is not working.
Related:
How to fix NVIDIA SHIELD controller not working
Fix NVIDIA SHIELD TV Blank Screen problem
Best NVIDIA SHIELD Accessories 2017
5 different methods to fix shield TV is not working with android or iOS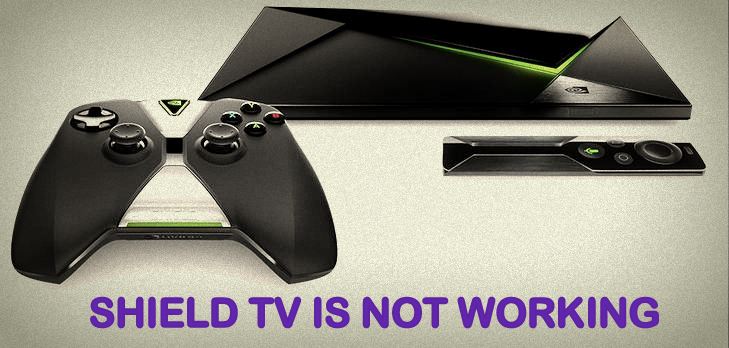 1st Way: Check latest system update of SHIELD TV & TV farmware
First of all check the any update available on your SHIELD TV. It will automatically download and update system.
Settings gear icon > Device > About > System update
2nd Way:  Check HDMI port damage or loose
Check your HDMI port connect with monitor is compatible with SHIELD TV. Also check HDMI port is not loose or damage. To check this, connect this cable to other monitor. Always use HDMI cable that given in the SHIELD box, to connect your TV to SHIELD.  Use high speed HDMI 2.0 cable.
If not use original HDMI Cable then sometimes seen these two errors on SHIELD TV. One is Blank screen on SHIELD TV and connection error SHIELD TV.
3rd Way: Check Wi-Fi is connected or not
Check your Wi-Fi connect with SHIELD TV. If you won't connect wi-fi with SHIELD TV then try below given steps to fix SHIELD won't connect with wi-fi.
First of all check password you entered is correct.  If correct then try to connect with other device and check its working. If not then problem is on your router. Update your router.
Restart your SHIELD and add your wi-fi network using below steps:
Step 1: Open "SHIELD home screen"
Step 2: Tap on "Network settings"
Step 3: If seen your network then open it or Tap "add new wi-fi network"
Step 4: Tap on the network name you want to connect and add password
4th Way: Check Power cord
Connect your SHIELD TV to power outlet using power cord. Check power cord is supported TV and port is not damage.
5th Way: Check Ethernet connection
Unplug the cable from TV. After few seconds again plug Ethernet cable into SHIELD TV and other end to router or Ethernet port.
I hope above troubleshooting steps fix shield TV is not working with android or iOS device. If you have known other solution, please share with us. Don't forget to mention with method worked for you?