Last Updated on January 6, 2023 by Bestusefultips
Here are the best NVIDIA Shield accessories 2023. By using the right accessories for your NVIDIA Shield, you will be able to make the most of your device. As for the accessories, a wide range of items can be selected, including NVIDIA Stand, Controller for NVIDIA, NVIDIA remote, and Shield TV, among other things. These NVIDIA game accessories 2023 have a Powerful processor, high RAM, 4K ultra HD display, Google voice command, 4K HDR streaming media player, and other great features. So do you want to buy the best accessories for NVIDIA Shield?
Top Best Accessories for NVIDIA Shield in 2023
Let's see the best deals on NVIDIA shield games, consoles, and video game accessories in 2023.
NVIDIA Shield TV
A powerful and portable streaming device. NVIDIA shield has NVIDIA GeForce NOW, which lets users play games directly with the controller and a 4k upscaling capability that transforms HD video to 4K video. Furthermore, it has expandable storage through an SD card. It's a high-end device. Thus it's pricey.
Nvidia Shield Controller 2023
Nvidia Shield game controller works with both the Shield portable and the Shield tablet. It offers dual vibration, an audio jack for quiet listening, and voice search capabilities. It boasts a playing duration of more than 60 hours on a single charge.
GameSir T4 Pro Wireless Game Controller
It has a 6-axis gyro for more responsive play, two motors with different vibration intensities, and adjustable buttons. The ABXY buttons offer a beautiful colorful LED light, and the right joystick glows even in the dark. It can be connected wirelessly, through Bluetooth, or by cable. You can play for 15-18 hours with a full charge of 90 minutes. Compatible with Android, Android TV, PC, Switch, Nintendo, and MAC.
NVIDIA SHIELD TV Streaming Media Player 2023
Specs:
4K HDR streaming media player
Cast PC games in 4K HDR using GeForce
Google voice search feature
Thousands of apps include YouTube, Netflix, Play Station, Amazon Video, Spotify, Kodi, and more.
Watch Amazon videos and original show
Include SHIELD TV remote, SHIELD controller
For the USA: Order Here
For the UK: Order Here
NVIDIA SHIELD Controller
Specs:
Perfectly designed for PC gaming and android device
Integrated microphone for voice search & commands
Ultra-responsive & wireless game speed performance
Rechargeable battery
Stereo headset jack
Compatible with NVIDIA SHIELD tablet, SHIELD portable
For the USA: Order Here
For the UK: Order Here
NVIDIA SHIELD Tablet Deals: 8-inch Display
Specs:
NVIDIA 192 core Tegra K1 processor
2 GHz quad-core CPU
4K ultra Full HD 1080p
#1 tablet for a Game lover
Dual front-facing speakers for music and video
Standard USB to micro USB cable for charging
Micro SD card (Up to 128GB)
For the USA: Order Here
For the UK: Order Here
Nvidia Shield Remote
Remote for NVIDIA Shield is compatible with 2019, 17, and 15 Shield TV models. This remote lets you launch Ai directly, enabling upscaling and muting noise. It has a one-button google voice search function to look up your favorite shows and open Youtube. You can customize a quick menu button with 25 different choices. Its buttons will light up when the remote is picked, allowing you to use it in dark rooms more comfortably. 
Nvidia Shield TV Pro Stand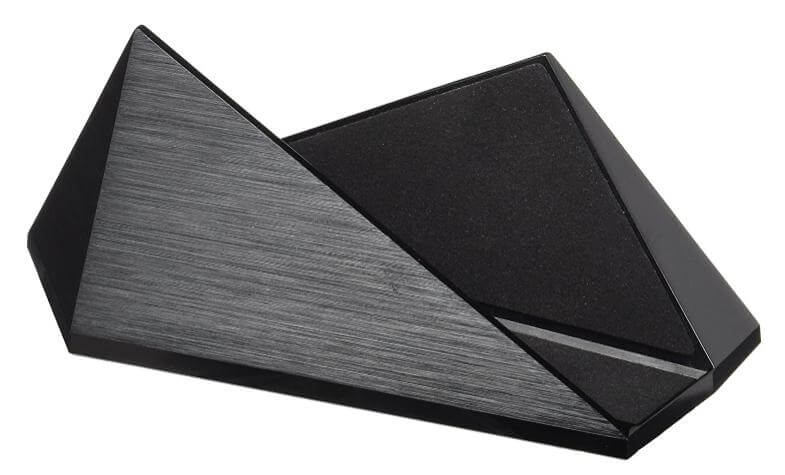 Nvidia provides a stand to keep your Shield Pro in a vertical position. It is a premium build made of a single piece of cast aluminum with a nano-suction base to hold correctly. Appearance-wise, it also perfectly matches your Shield Pro. 
Nyko Mini Wireless Core Controller 2023
This controller is designed for individuals who do not want to sacrifice comfort; it features an ergonomic design and a full-size, as well as wireless gameplay with no latency. It also features a 20-hour playtime on a single charge. You may utilize the turbo feature to provide turbo capability to any face button or trigger.
NVIDIA Shield Remote Protective Case
This case protects your remote from scratches and bumps and provides dustproof, anti-lost, anti-slip features. It is made from glow-in-dark material to make it easy to find and operate in the dark. 
NVIDIA SHIELD Tablet Case
Specs:
Ultra-slim & Sturdy
Flip cover case with stand
Adjust various viewing angles
Made by the composition of leather exterior and soft interior
Built-in elastic stylus holder
For the USA: Order Here
For the UK: Order Here
NVIDIA SHIELD Portable
Specs:
NVIDIA Tegra 4 processor
5-inch display
Integrated SHIELD game controller, stereo sound, and hundreds of games
Play android games
Stream PC games
Best NVIDIA SHIELD Accessories
For the UK: Order Here
End the list of best NVIDIA SHIELD accessories 2023. Which NVIDIA SHIELD accessories would you prefer most? Let us know in below comment box.
Related: