Last Updated on December 26, 2022 by Bestusefultips
So here we have more Android apps to fit your health with the best nutrition and exercise with a fitness instructor. You can track food & fitness with calories, Protein, Carbs, fiber, cholesterol, and fitness and count calories burned. These Android apps for Nutrition & diet are best for living healthier and better lives. Here's the list of free Android diet and nutrition apps for 2023.
In today's time, health is wealth for all. This time health is everything in our life. Our food schedule is more important for to health of life because the diet is the best nutrition for health. But this task is most challenging to maintain with going outside the home. So here we have the best diet apps with nutrition food instructions so you can keep your health using your smartphone. It is also used as a calorie tracking app 2023 for Android.
Read Also:
Best Diet and Nutrition Apps for Android 2023
Today's best diet apps are the power of your smartphone to help you take control of your nutrition and health through better eating. This application works like your personal food diary app and nutrition instructor application. Check out Android's most popular weight loss apps 2023, diet plans, and exercise apps to fit your body.
Calorie Counter Android Nutrition App 2023: MyFitness Pal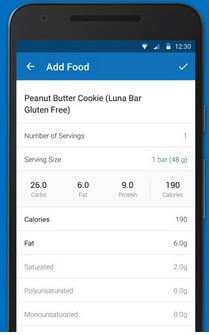 A calorie counter is the most popular for the best nutrition app on the Android smartphone. It is mostly you to fit your body and lose weight. This is more effective for weight loss and with the best diet plan. Track your food nutrition and calorie counter and sync data on Google. You can track your diet and exercise very fast. This interesting nutrition app for Android includes 5000000+ foods so you can easily track calories, protein, fiber, etc. You can also follow 350+ cardio exercises & strength training. This Nutrition app is the #1 useful Android app for Nutrition and diet.
Calorie Counter by FatSecret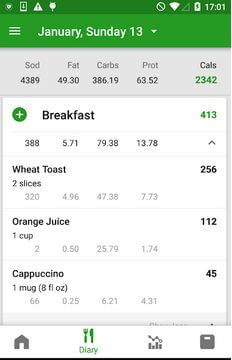 It will be the easiest calorie counting app in 2023. It is most popular for weight loss and dieting. It is also used to track your best nutrition food, calorie burn and gain, and weight loss with the best nutrition and good quality food instruction for your health. It uses your personal diet planer.
Lifesum Best Nutrition App 2023

This app has some good features, including meal plans, calorie counting via barcode scanning, progress tracking, macro tracking, recipes, healthy living tips, and more. Several supported diet plans also include low-calorie food and more to burn your fat. It is quite a popular app for health.
Calorie Counter, Home Workout App For Android

Take care of your life at home. It is the best app for you to maintain your health inside your home and do all workouts and exercises at your home easier to lose weight, and the calorie counter is used for counting your regular gain and burning fat in your body. It maintains your history of exercise and nutrition diet plan daily and syncs with Google.
Lose It

This is best to track your daily food & exercise, and calorie budget. This Android app can also include a weight loss system to maintain your weight & health.
Lose Weight with Fooducate
You can track your food, calorie quality, recipes, exercise, etc. This healthy diet nutrition app includes 250000+ unique food products to follow your recipes. This app also suggests which food is best for health, how to lose weight, how to maintain body etc.
Shopwell Food Tracker App For Android
This application is used to check the calorie and nutrition score. It gives you the best nutrition food with the best quality compared with calories. It is personalized nutrition scores when you create a Food Profile with your dietary goals and health concerns. Scanning any item to see quick nutritional information and learn how it matches your needs is simple. Create your list of the best things and share them with your friends and family.
Above, you can get the most beneficial healthy diet, and nutrition apps for Android smartphones and tablets. Which of the above Android apps would you most like for better health? Please comment below if you know other best Android nutrition apps in 2023 for a healthier life.