Last Updated on March 7, 2021 by Bestusefultips
These days most people use Android phones. And everyone wants their photo to be good. But it requires a good camera and free photo editing apps. That's why I have for you 12 Best Photo Editing Apps For Android in 2020. If you want more vivid customizations, you can try your hands on these cool android apps we have compiled in this post. You can edit frame, change photo effects & theme, Filters, add Stickers & Emojis, different layouts, change brightness & color, and contains other useful features.
There are a lot of photos & video editing apps and choosing the best one for you can take your precious time. I have found the list of best free photo editor apps 2020 for your Android phone.
Read Also:
12 Best Free Photo Editor Apps For Android In 2020
Here are the 12 best photo editing apps for Android.
PicsArt Photo Editor
This #1 photo editor app is best for powerful image editing, amazing effect, filters, create your own drawing, various drawing tools, and more. You can also photo editing, drawing, add stickers, crop photos, text overlays, etc. Best video and collage maker app for Android.
Features:
Multiple live filters
Clipart images
Generate time-lapse videos
Instant sharing
Photo Editor Pro
Photo Editor Pro app everything you want to edit pictures. You can Unlock your creativity and edit pictures like a pro. This app including features is 60+ filters for Pictures, adjust brightness, contrast, saturation, hue, warmth, etc, Glitch Effects & Blur Background, Photo Blender & Light FX, Body Retouch, Photo Collage Maker and many more. With this app, your moment will be as brilliant as an artwork. This is best for gorgeous photo effects and frames. You can also edit funny stickers, adjust color, crop or rotate a photo, add text, and other awesome photo editing features. You can also combine multiple photos with different elegant frame patterns.
Features:
Amazing effects & filters
Adjust brightness & color
Create your own memes
Share on social media sites
Best customer reviews
AirBrush Best Photo Editor App For Android
It is a serious contender to be the best photo editing app for Android. Its user-friendly tools and awesome filters produce great editing results. If you are someone who loves to refine the pictures that have your face in it, then it will be the perfect app for you. With this app, you can remove pimples and spots that are visible in the picture. With its blemish remover, you can eliminate them easily, Easily whiten your teeth and make your skin perfect, The Blur editing tool will allow you to retouch every picture so that you can give it more depth and make it cooler, The app has real-time editing technology, its beauty filters are designed to enhance the pictures so that they can be even more refined.
Photoshop Express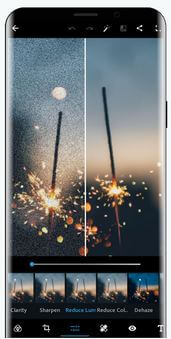 Most of the people like Photoshop Express. It has all the basic features like cropping, rotating, flipping photos and resizing the image, and more. It's easy to use and free to download. Some of the features are accessible only if you sign in with an Adobe ID. This app including features like crop, straighten, rotate& flip photos, one-touch filters, a variety of effects, colors, auto fix, frames, and also some advanced tools like Image Rendering Engine to handle large files like panoramic photos. It is free to download and is ad-free. Moreover, it provides you the service to share photos on Facebook, Twitter, and other social networking sites.
Snapseed
Snapseed is powerful, safe and one of the best photo editing apps for Android. It is free to download and it's ad-free. The reason why it can be a good app for you is that it has various filters to modify the image. it is ridiculously easy to use and the tools it has will make your job easy. You can easily Tune your image with precise control, Cropping and rotating the image, resizing fonts, adding frames are so easy with this app and also Add an elegant Bokeh to your image you can add stylized text or even plain text, Adjust the color with various tools, and the possibility is endless.
Photo Collage Editor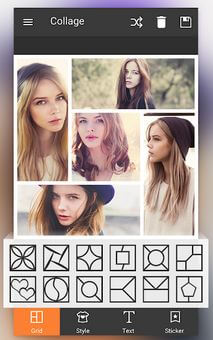 This power collage maker app is best to create awesome colleges using funny stickers, your photos, text with layouts, frames, and background images or themes. You can also combine multiple photos with different frame layout & photo grid, change border colors, background, and patterns.
Features:
120+ frame layouts
Various backgrounds and stickers
Easy to use User Interface
Share on social media
Photo Collage Maker

It contains 100+ college layout shapes, 37 unique photo grid effects, 60 background patterns, 20 light special effects, and 14 texture effects for looks unique photos. You can also add emojis, smileys, change brightness, contrast, tint, and more.
Features:
Auto photo editing & color
Unique & creative photo grid
choose blur intensity
create awesome effect
PhotoDirector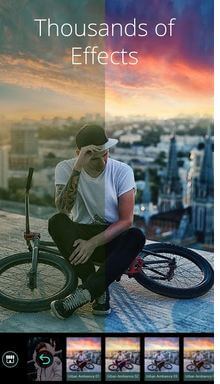 PhotoDirector is one of the most user-friendly photo apps for Android. Its beautiful interface is user-friendly. So you can easily do your work. It has all the basic features that a normal photo app has and more. It has an in-app camera so that you will be able to apply live photo effects. you can edit your photos and share them instantly on social media. One of the best photo apps for Android when it comes to resizing photos, cropping, adding text, editing backgrounds, and brightening the images, Apply photo effects wherever you want, Adjust HDR effects to create awesome travel pictures, Improve and adjust the color of your picture with color editing features, Photo retouch tools will allow you to create imaginative photo effects.  Try PhotoDirector now and experience the richest photo editing tools available on mobile devices.
Square InstaPic No Crop Photo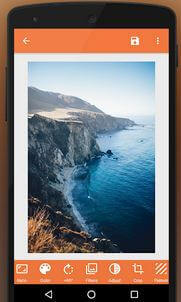 You can create beautiful images with awesome blurred background, add filters, Emoji stickers, text to your pictures, adjust brightness & contrast, and other useful tools. You can also post high-quality instant pictures on Instagram without cropping photos.
Features:
Add 50+ pattern background
Easily choose the best matching background-color
Simple and powerful user interface
Good customer reviews
Collage Maker
Best photo collage maker & photo editor with 100+ grid, filter, sticker, text. Choose your pictures, Photo Collage Maker & Editor instantly remix them into a cool photo collage. It's completely free. Including Features are up to 18 photos to create pic collage, 100+ Layouts of frames or grids to choose from, a Large number of Background, Sticker, Font, and choose doodle, Make photo collage with Free style or Grid style, Crop pictures and edit photo with Filter, Text, Save photo in high resolution and share pictures to social apps, etc. This app can provide tools like crop pictures, apply a filter to picture, add sticker and text to image, draw on image with doodle tool, flip, rotate, and many more.
Insta Square Photo Editor App

This app includes 40+ filters, 100+ background patterns, 200+ fun stickers, and 100+ special and amazing collage makers for different layouts. You can also post all your photos to Instagram, it makes square photos without cropping and resize photos to fit Instagram.
Features:
Light leak effect
Convert photos into art
Add reminder tags & emojis
FaceArt Selfie Camera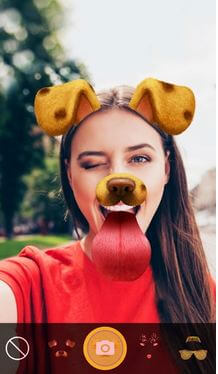 You can change photos colors, create photos grids & colleges, fancy borders & frames, set brightness, contrast, and more. Also useful for add text & caption to photos, auto color & contrast, and vignette filter on your image.
Features:
37 Unique effects
28 new fonts
301 stickers & clipart
Share edited images on social media
Above you can download the best android photo editing apps 2020. Which of the above amazing features photo editing apps for android would you like most? If you have known other best android photo editor apps then please share with us.