Last Updated on March 2, 2021 by Bestusefultips
By default is hidden developer mode on your OnePlus 5T, OnePlus 5/3T/3, and other devices. Here's how to enable developer options in OnePlus 5T/5. You can enable it using system settings on your device. In OnePlus 5T developer mode settings, you can see OEM unlocking, USB debugging, Window animation scale, Transition animation scale, inactive app, running services, debug the app, force GPU rendering, profile GPU rendering, etc. You'll find the USB debugging feature which is one of the most useful when turning on developer mode in the OnePlus 5T. Just turn off the toggle button of developer options when not use on your device.
Read Also:
How to Turn On Developer Mode OnePlus 5T/One Plus 5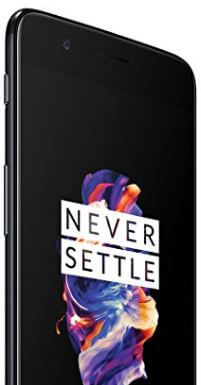 To use hidden features in your device, make sure to enable developer options on OnePlus 5T device. Follow the below settings to enable your device.
Step 1: Go to Settings.
Step 2: Scroll down at the end and tap on About phone.
Step 3: Tap Build number 7 times until viewing this message on the screen: You are now a developer!
To see OnePlus 5T developer option, go to Settings > System > Developer options
Let see another useful hidden OnePlus 5T feature and it's called USB debugging.
How to Enable USB Debugging on OnePlus 5T/OnePlus 5
This USB debugging on OnePlus 5T is helpful to share data between your desktop PC and other devices. To use this feature, first of all, turn on developer mode on OnePlus 5T/5 device. After enabling it, follow below given steps in your device.
Step 1: Go to Phone settings.
Step 2: Scroll down up to the System and tap on it.
Step 3: Tap on Developer options at the end of the page.
Step 4: Toggle Developer options on & off you want to set in your device.
Now transfer data and other files from your desktop or laptop to other devices. Most of all android devices have the same settings to enable USB debugging in your devices.
And that's it. I hope this little tip helpful to enable developer options on OnePlus 5T. Do you have any OnePlus 5T tips want to share with us? Tell us in below comment box. Stay connected with us for the latest OnePlus tips and tricks.