Last Updated on March 7, 2021 by Bestusefultips
Here's the list of 12 best free TV apps for Android in 2020 to get the latest news, music, video, comics, sports, health, and other daily routine use. Using these Android TV apps, you can watch HD streaming movies, live sports games, and playing games (multiplayer). To watch videos or shows, use YouTube, BBC iPlayer, Netflix, and other apps for Android TV. Easily transfer mobile app to your Android TV/iOS/Mac/Windows PC.
Android TV was first announced as a Smart TV platform in 2014. Since then, there has been no looking back for the platform. An Android device like Android TV has more games and applications than ever before. However, Android developers will develop much more technology to develop for users to use digital entertainment to soon be introducing more Android based hardware in the future.
Read Also:
12 Best Android Apps for TV 2020
If you want to get the most out of your Android device TV, here we are finding 12 best apps for Android TV 2020 to download from Google Play Store freely.
Netflix
This application is the most trending app for the current time. Netflix is the most popular and leading subscription-based video steaming app from that you can watch any kind of TV shows and movies. You can also search for your favorite drama or series or anything on Netflix. They are providing a one-month free trial. So this app must be an entertaining one for you. All of these android apps work like Android TV most of the time.
Twitch Best App For Android TV

Twitch is a live-streaming video platform. Twitch is an amazing live stream of multiple gaming apps. This app is appropriate for watching or streaming any games. You will also get a chat option in this app. Not only this, but you can also stream any kind of videos like art, animal, or any IRL contents. You can enjoy live matches in games. There are also some other cool features. So download and enjoy the live gaming of the experts.
Fox News
This real-time news reporting android app is best for search latest headlines, live coverage, view live steaming events, vibrant photo galleries, latest video clips of a popular show, and more. Also, watch your favorite clips and most shared fox news. This is one of the best Android TV apps for the latest news information.
VLC app for Android TV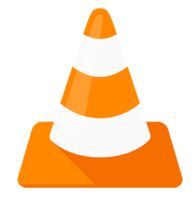 This media player app for Android TV is perfect for watch video & audio songs (MP4, AVI, MKV, Wv, AAC, and more), DVDs, and network streams. Also, set an equalizer & filters and support multi-track audio and subtitles.
MX Player
If you are looking for one of the best media playing hubs with cutting edge TV functionality then MX Player will be a great companion for you. It is supported by almost all android operating systems and versions. It provides powerful video playing quality with advanced hardware acceleration. It is free to download and works smoothly on your Android devices. The app offers smart subtitles and provides easy zoom in and out functionality.
Daily Motion
One of the best ways to browse channels by category and share your favorite videos, enjoy stunning 4K HD videos, watch live stream events, capture & publish your own videos, and sync favorite videos to watch offline anytime. This is one of the best video sharing Android TV apps.
Kodi Android TV App

Kodi is known globally as an open-source media player application that delivers movies, TV shows, and other entertaining content to users. It is a popular app among users who own smart TVs and streaming devices. You can download and use Kodi for free. However, for you to be able to watch your favorite TV shows and movies on Kodi, you will need to install some add-ons which do the work of crawling live streaming links from various sources.
Prime Video
In current addition to most popular Android TV devices that currently have Prime Video, many more Android TV smart TVs, set-top boxes and live streaming devices will also soon have Prime Video, with the rollout starting today. Amazon has great original content like The Man in the High Castle, and Mozart in the Jungle, as well as over 40,000 movies and TV episodes.
TuneIn Radio
This android TV app 2020 contains 100000+ stations of music, sports, news, and live radio stations of the world. Also, listen to online radio, live coverage of NFL, MLB & NHL game, stream favorite radio stations live such as CNN, BCBC, ESPN radio, NPR, WFAN & CBS radio. The premium feature of this music, the app includes 40000+ audiobooks, 600+ commercial-free music stations, and live play of MLB, NFL and BPL game.
Red Bull TV
It contains live events of lifestyle, music, sports, and other entertainment events. It also includes tons of vivid HD content and video of motorsports, bike, skateboarding, snowboarding, music, surfing, and adventure. You can track all real-time live events using your calendar.
Plex For Android TV 2020
Here Plex with some awesome features to make your Android TV one step advanced. It generally organizes all the videos or photos and shows them to any device which is connected. There are some other cool features such as offline playing, searching, synchronization, and others. Happy to know that if you have Plex on your phone, you don't need any android player on your phone. Using Plex you can play any kind of music files such as MP3, MP4, ALAC, etc. One of the Perfect android TV app to manage your video, photos, and music collection. You can cast photos & videos from the camera roll on your phone to plex apps on android mobile & tablets, chrome-cast, and android TV. Also stream your personal media to your Android TV, Android device, Plex apps, and share it with your friends or family.
Sling – Live TV, Shows, and Movies App

Sling TV was the first live TV streaming to hit the market and it's still the cheapest. You can get most of your favorite channels for way less than your current cable bill, and Sling lets you watch anywhere on almost any streaming device. So your kids can watch Mickey Mouse Clubhouse while you grocery shop, or you can watch The Hustle at the DMV.
Above you can see the best reviews Android TV apps 2020. If you have known other popular Android apps for TV then please share with us.