Check here's the list of best android TV apps such as News, music, video, comics, sports, health and other daily routine useful android apps 2018. You can watch HD streaming movies, live sports games and playing games (multiplayer). To watch videos or shows, use the YouTube, BBC iPlayer, Netflix and other apps for android TV. Easily transfer mobile app to your android TV / iOS / Mac / Windows PC.
Using these apps for android TV, you can watch HD videos, listening your favorite music, live streaming sport games and share with your friends or family. Below you can see the best review android TV apps 2018.
Don't miss this: Best Android TV box Kodi 2017
7 best android TV apps 2018
Fox News
This real time news reporting android app is best for search latest headlines, live coverage, view live steaming events, vibrant photo galleries, latest video clips of popular show and more. Also watch your favorite clips and most shared fox news. This is one of the best android TV apps for latest news information.
VLC app for android TV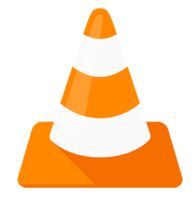 This media player app for android TV is perfect for watch video & audio songs (MP4, AVI, MKV, Wv, AAC and more), DVDs and network streams. Also set an equalizer & filters and support multi-track audio and subtitles.
Daily motion
One of the best way to browse channels by category and share your favorite videos, enjoy stunning 4K HD videos, watch live stream events, capture & publish your own videos and sync favorite videos to watch offline anytime. This is one of the best video sharing android TV apps 2018.
TED TV
This android app contains world's most interesting people including business, education radicals, medical mavericks, tech geniuses and music legends. Also find 1700+ TEDtalk videos and audios on the official app which is available on android TV. This is one of the best reviews android TV apps 2018.
Tuneln Radio
This android TV app 2018 contains 100000+ stations of music, sports, news and live radio stations of world. Also listen online radio, live coverage of NFL, MLB & NHL game, stream favorite radio stations live such as CNN, BCBC, ESPN radio, NPR, WFAN & CBS radio. In the premium feature of this music app includes 40000+ audio books, 600+ commercial free music stations and live play of MLB, NFL and BPL game. This is one of the best music android TV apps.
Red Bull TV
It contains live events of lifestyle, music, sports and other entertainment events. Also includes tons of vivid HD content and video of motor sports, bike, skateboarding, snowboarding, music, surfing and adventure. You can track all real time live events using your calendar.
Plex for android TV 2018
One of the Perfect android TV app to manage your video, photos and music collection. You can cast photos & videos from camera roll on your phone to plex apps on android mobile & tablets, chrome-cast and android TV. Also stream your personal media to your android TV, android device, Plex apps and share it with your friends or family.
Above you can see the best reviews android TV apps 2018. If you have known other popular android apps for TV then please share with us.