Here you can get list of unique and best android wear games including action games, quiz games, sport games, logical games, funny games and other awesome android games for android wear watch. These all android wear games are attractive and addictive. Below you can download most popular android wear games 2015.
Best 20 android wear games / games for android wear watch
In this funny and addictive game, you can separate red and blue dots using different door from side to side. If any of the dots come on your side than separate them. This easy to use and amazing graphics game is one of the best android wear games.
This little and entertaining game is best for destroy or fire all aliens before it arrive ground. In this game for android wear, you have total 3 lives after destroyed spaceship. This addictive space game is best for android wear.
Features:
Hidden retro mode
Support round & square modes
Fun to play
This flying droids game is tentative game, which is related with bird based game. If you want to play this addictive and enjoyable game then you must have pair android wear device with your android smart phone.
This android puzzle game has 100+ puzzles games which build with escape Pirates on rails, railroads and bomb through obstacles. It contains 4 different game modes including Labyrinth, Snake, Longest Railroad and Build railroad. This amazing and unique puzzle game is one of the best android wear games.
This single player puzzle game contains 4*4 boards which is best for round shaped android wear. In this puzzle game, you can merge same tiles and get the 2048 tile to win. You can move the tiles using swipe coquetry, to see score click double tap and use long press gesture to exit.
This game is best for bubble explosions with black and white skins. It contains 10 different modes including Bubble Shootix, Gravity, Critical Mass, Classic etc. This game is #1 iPhone app in UK, Canada, Russia & top 5 in USA, Australia, Italy, Germany, France, Spain and more. This bubble app is one of the most used android wear games.
Features:
Slick animation
Different bubble group shapes
Check online scores by Scoreloop
In this simple and math android wear game, you can find the number which is sum of other 3 numbers before time out.
Features:
Sharpen your skills
Improve math speed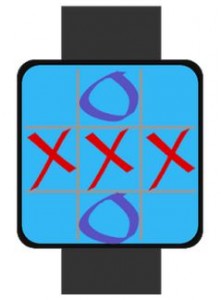 This simple and popular game is best for play with your friend or device. Before the game start, you can select difficulty level & choose player mode. You can win the game if you have mark or tick 3 in raw.
This sport game is best for shoot your target as many times including zombie, friend and other enemy. It contains 3 different medieval archeries including forest, castle and open field. This face archer game is one of the best sport android wear games.
Wild Gun for android wear:
This action game is best for defend or protect pretty women against gangster. To shoot bandits, you have lots of bullets, tea and cupcakes.
Turtle Quest: Action & Adventure Game
This adventure game is best for find the underwater ways which contains caves, wildlife and other obstacles. You can help the tiny turtle to escape or navigate obstacles and get good score.
Features:
Entertaining game
Best for entire family
Elegant adventure
In this game, you can remove or crushed bad candy & don't get burned because some of the candy is on fire. You are collecting the yummy products into colored boxes. This candy game is one of the best enjoyable android wear games.
Features:
3 game modes
Amazing graphics
Swipe or drag controls
This android wear game contains 500 levels for crush, smash, break and jewel explosions. In this 3D type jungle environment jewel game, you can crush or destroy all jewels.
Features:
Attractive animations
Amazing jungle environment
Awesome jewel blast
This 3D game is best for fit the blocks into empty space and completes the line of bricks. You can play this game on bus or train or other travel related places.
Features:
8*8 size board
Touch and slide to drag blocks
This simple and addictive android wear game is best for jump carefully between the towers. You can run till your game over or out.
Features:
Vivid graphics
Endless fun & aggravation
Multiple power ups
Tennis Racketeering: Sport Game
You can play this sport game in real with racket using android wear watch and android phone. You can also play using all smart device or wireless streaming to TV & also play single or multiplayer.
This puzzle game contains 20 boxes, you can feel the empty box and move the tile to other box. This android puzzle game supported only Sony SmartWatch 2 or other Android Wear Watch including Samsung Gear Live, Motorola Moto 360, LG G Watch etc.
Sheep Shield: Android wear games
In this sheep shield game, you can protect your sheep from the wolves.
In this math game, you can select a bubble from your option and then shoot at the flying bubble which you choose. If you can get good scores then shoot more flying bubbles with minimum time. If you have missed flying bubble twice in a game then your game is over. This flying bubble app is one of the best android wear games.
Features:
Check speed and accuracy
Classic & addictive game
This physics based tower building game is best for build the highest and most stable burj or building. You can move the block from one side to other and exact place it.
Above you can download top android wear games. Which of the above games for android wear watch would you prefer most? If you have known other best game for android wear then please share with us.