Here you can get top best Android Action games app for Android smart phone and tablet. There are several best Action Android games available in the Android market but below you can get best free games app like as Zombie Hunter, Gunship Battle, Contract Killer, Call of Duty etc. These all popular Action games are mostly used, outstanding environments and graphics action games. Below you can get top most Popular Android Action games app for Android phone and tablet.
Don't Miss This:
Popular Android adventure games
Best Quiz game apps for Android phone
Popular Android Action games app / Action games for Android / Android games
Gunship Battle: Helicopter 3D   
This Battle game is battle helicopter game with amazing 3D graphics, flight control simulations and awesome military scenarios. This conduct mission and combined arms operations. You can update your weapons, radar and boosters.
Lara Croft: Relic Run
Lara Croft Android Action game related with someone creates shadowy conspiracy and only Lara Croft known how to save world. After that Lara Croft find the ancient relics in the secret and danger environments. This popular games app and amazing adventure action game.
Zombie Hunter
In this Action game, you can save the world from zombie hunters which kill people. You can use powerful weapons like as assault weapons, sniper rifles, bazookas and also use radar to hunt zombies. This Android game is one of the most horrible action games. Zombie Hunter is Popular Android Action games app for Android phone and tablet.
Marvel Contest Of Champions
This contains best Marvel heroes like as Iron Man, Hulk, Wolverine, Gamora etc. And villains like as Thanos, Kang the Conqueror etc. In this Action game marvel heroes battles with villains and save the world.
Temple Run 2
Temple Run 2 is best Action game which contains amazing powers, new obstacles, graphics and other unique power. In this popular Android game, you can jump, sliding, running, collect coins and powers, cliffs, forest etc.
Contract Killer: Sniper
Contract killer Android game for Action is mainly for find enemies or mob of enemies and destroy entire enemy base. In this Action game for Android contains 250 missions with amazing graphics. This Popular Android Action games app is best thrilling FPS Combat Android app.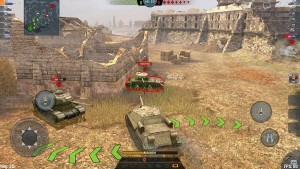 World Of Tanks
World of Tanks Blitz is excellent Action Android game of War. This best Action game contains 4 different tank, 100 massive tanks, 10 unique battle areas, impressive graphics etc.
Above you can get top Popular Android Action games app for Android mobile and tablets. Which of the above Action games for Android would you most like? If you have known other best amazing and interesting Action Android games app then please comment below.