By default on your android lollipop (5.1.1) device, new app will be install in local storage / device storage. In the latest android 5.1.1 devices, you can easily transfer app from internal storage to SD card without using app or rooting your device. You can easily move app to SD card android 5.1.1 & other device such as Samsung galaxy J7 & J5, Samsung galaxy S6 Edge & S6 edge plus, Samsung galaxy S7 & S7 edge, Galaxy S7, Galaxy S5 / S4, Galaxy note 4 / 3, Asus zenfone, Lenovo, HTC One, and latest android 6.0 marshmallow devices.
In the latest android lollipop devices not comes with a large internal storage so need of external SD card. You can use external SD card to expand the device storage. In this tutorial, I will show you how to move app to SD card android 5.1.1, android 4.4 and marshmallow (android 6.0) device without root your android phone or tablet.
Related:
How to move apps android phone to Computer
How to set up secure folder on Galaxy S8 and Galaxy S8 Plus 
How to transfer SMS from android to PC
How to move app to SD card android 5.1.1 / 4.4.2 / android 6.0 marshmallow
Step 1: Open Settings app on your android lollipop and other devices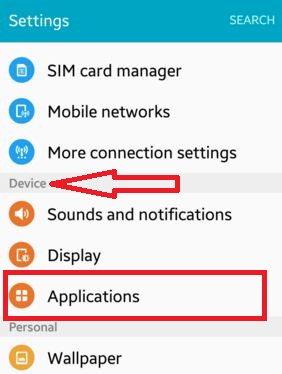 Step 2: Scroll down until see device section & tap on Application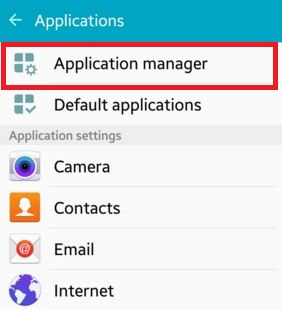 Step 3: Under applications, tap on Application manger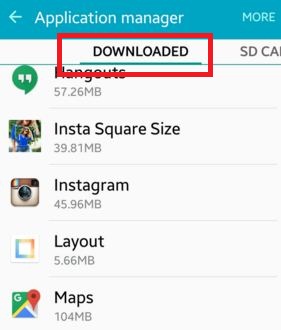 Step 4: Tap on Download tab
Now tap & hold the app want to move SD card / microSD card. You can see the below screen on your android phone or tablet device.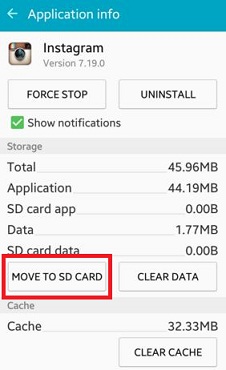 Step 5: Click on Move to SD card
If you have not use SD card on your device then see this message on screen: your phone does not have a SD card. Insert SD card or micro SD card.
If you want to move app back again to internal storage, tap on move to device storage button.
How to move apps to SD card on Galaxy Note 8:
Step 1: Go to settings in your galaxy Note 8 device
Step 2: Tap on Apps settings  
Step 3: Tap app want to move to MicroSD card
Step 4: Tap on storage
Step 5: Tap on change under storage
Step 6: Select SD card
Step 7: Press move button
That's it.
If you have any concern regarding above process of move app to SD card android 5.1.1, feel free to let us know via below comment box, would be a pleasure to help you. Don't forget to share this move app to SD card trick with your friends on social network.