Last Updated on
Here you can get most popular Android games for your Android tablets and smart phones. Below you can get list of various Android games including Action games, Adventure games, Racing games, Puzzles games, Sport games and other interesting Android games for tablet. These all Android games are best tablet games for Android. Below you can get top best Android games for tablets & smart phones.
Read More:
Kids educational games for Android phone
Best Android tablets for toddlers & kids
Top 20 best tablet games for Android
Criminal Case Android game for tablet
Criminal Case is latest android game for investigate crime report and solved murder cases. This tablet game is best adventure game for investigate crime scenes, find clues related with murder cases and other facts. This is #1 free hidden objective Android game.
Clash Of Clans Android game 
This tablet related with build and defends your village into an unbeatable fortress, battle with worldwide players & takes the different trophies. Using this Action games for Android you can also build 18 unique units with multiple levels of upgrades. This android game contains several enemies like as Goblin king, dragons, Hog riders, Barbarians etc.
Subway Surfers 
This Android tablet is interesting game for running railway tracks for collect coins and save against various obstacles. In this game contains various places like as Miami, London etc. This free Android game is one of the best game.
Real Racing 3 Android tablet game
This game is best for tablet & smart phone racing games. This racing android game for tablet contains 22 car grids, licensed tracks & 100+ meticulously car including Lamborghini, Ferrari, Bugatti, Audi, Chevrolet etc. This high resolution car racing games for android have must need 1.5 GB free space.
Candy Crush Saga game for tablet
This best Android tablet game 2019 contains several colors diamonds, using this colorful diamonds we can explore same colors three diamond and after we explode them. This Android game has millions of peoples which are used this popular game for Android.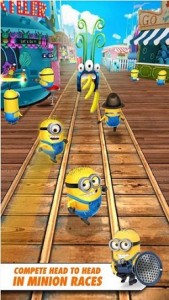 Despicable me
This Android game 2019 is one of the best joyous and fun games which collecting exotic fruits to make tasteful jelly. You can run and collect fruits with amazing power and face various obstacles and secrets. This tablet games for android also contains 3D graphics, custom animation and multiple dynamic camera angles.
Temple Run 2 
Temple Run 2 is best Android game which contains awesome graphics, several obstacles and amazing & powerful powers. In this tablet game, you can jumping, running, sliding and collect different coins and powers on cliffs, mines, forest etc.
QuizUp 
This trivia tablet game is one of the most challenging games for different contents like as Geology, American War of Independence, Name of the year etc. In this quiz game for Android tablet, you can also add your favorite topics and interact with other community and people.
Zombie Hunter 
In this android Action game 2019, you can protect the world from various zombie hunters which kill innocent people. You can use powerful weapons to kill zombie like as assault weapons, sniper rifles and also use radar. This Android game is one of the most horrible games for Android. Zombie Hunter is Popular Action Android games app for Android tablet.
Hill Climb Racing: Best table games for Android
This game is one of the best interesting and most addictive hills climbing Android game.  You can face the different challenges when you hills climbing. You can collect various coins for upgrade the car. This popular Android Game is also available in the various vehicles like as tank, truck, bike etc.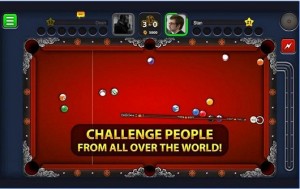 8 Ball Pool Android tablet game 2019 
This Android game contains 8 miniclip balls with stick and you can modify your cue & table. You can play this sport Android game with your friends and challenge them and you can face various challenges. #1 Android game for play pool.
FIFA 15 Ultimate Team
In this sport android game you can create your own team with various popular players including Lionel Messi, Ronaldo, Eden Hazard etc. There are different 30+ football league including La Liga, English Premier League, MLS and other football leagues. FIFIA 15 is best sport Android game.
Stick Cricket 
This is #1 most popular Cricket game than any other cricket game. This contains cricket world cup tournaments. In these tournaments 16 teams participate and play with each other. Also includes practice academy or session for improve or learn new technique.
Dino Hunter
This contains journey of Jurassic islands. In this Dino Hunter games for Android is best for challenges to kill dinosaurs using various powerful & amazing weapons and shooting challenges. This popular Action Android Games 2019 is an awesome graphics and elegant Jurassic islands locations.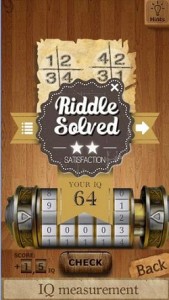 Best IQ Test game for tablet
Best IQ test android games contains 60 unique logical and brain challenge puzzles & riddles. This best trivia has 5 levels of difficulty with 120 hints for solved puzzles. This IQ test game is one of the most sharp brainer quiz game for mysterious puzzles. This is Best quiz game apps for Android tablet and smart phone.
Sonic Dash Android game 2019
This endless racing game is best for challenging various obstacles using jump, dash and spin across incredible 3D environments. In this racing tablet games for Android you can defeat enemies using sonic amazing powers and attack. This endless racing Android game is marvelous graphics and looks beautiful in Android tablet and smart phone.
NinJump Deluxe Android game for tablet
This NinJump Android game 2019 is best for climb above and above to ignoring birds, bombs, squirrels, throwing stars etc. This game is best for fast speed running Action game than any other free Android game. This is also including power boosts with tap controls.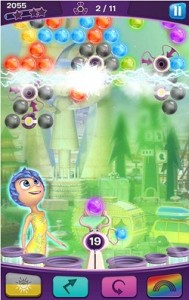 Inside out thought Bubbles Android game for tablet
In this Android game for bubble you can match various memory bubbles and shoot them. You can also unlock different characters with challenging new riddle & challenging with 4 different Android games. This is amazing 3D animation and voice actor.
Lara Croft action game for tablet
Lara Croft is best Action game related with creates shadowy conspiracy & only Lara Croft known how to save world against him. After that Lara Croft find the ancient relics in the secret and danger environments. This is Popular Action Android games 2019.
Dude perfect 2 Android game for tablet
This tablet game for Android contains 5 friends, 90 levels and a panda which aim is unlock all the character using crazy and fun power with perfect score. This Android tablet game is awesome animation, sound and attractive artwork. This tablet Android game is best game for whole family fun.
Above you can get most popular tablet games for Android. Which of the above Android tablet games would you think most interesting and amazing Android games? If you have known other free and attractive Android tablet games then please comment below.