Last Updated on May 7, 2022 by Bestusefultips
Garmin provides devices used for activity trackers or a GPS locator. These devices include a fish finder, biking GPS, car GPS, truck GPS, dog locator, smartwatches, golf finder, etc. these can have specific uses, but they are best at it. Do you want to buy the best Garmin devices in 2022?
Don't Miss This: Best GPS Trackers for Car
7 Cheapest Garmin GPS Devices in 2022
Check out the below-given top-rated Garmin GPS for trucks, cars, golf, fish finder, motorcycle, and other Garmin GPS handheld.
Stay connected to your dog for up to 80 hours for hunting and training. Has 18 levels of continuous and momentary stimulation plus audible tone and vibration for training. It has a 9 miles range and beacon lights. Water-resistant up to 10 meters. 
It's an easy-to-use 3.5-inch color fishfinder that gives near-photographic images with detailed representations of objects, structures, and fish. It also has an in-built GPS for convenience and IPX7 water resistance. It's perfect for kayaking, canoeing, or ice fishing. Maximum depth of 1,600 feet in freshwater and 750 feet in saltwater.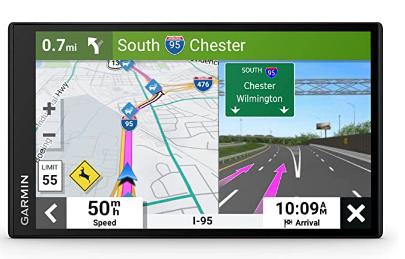 DriveSmart 86 is an 8-inch high-resolution, dual-orientation display and map updates of North America. It can be paired to your phone with Bluetooth for hands-free calling. It has built-in Alexa to play music to listen to audiobooks and news. It has a USB port to charge the phone. 
Provides a custom truck routing based on the size and weight of your truck & view alerts for upcoming bridge heights, sharp curves, and truck-friendly parking information. 7-inch easy-to-read touch screen with a bright, crisp, high-resolution display. Voice assistant compatible.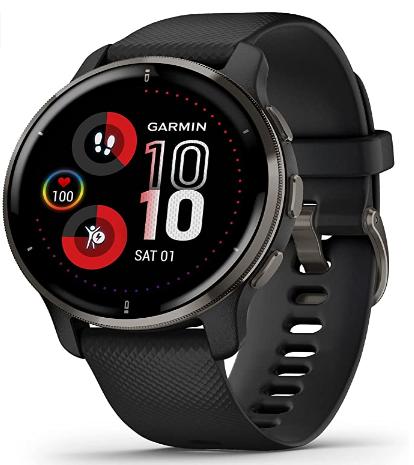 Extensive health monitoring features include the Health Snapshot feature, Body Battery energy levels, sleep score and insights, fitness age, stress tracking, etc. Make and take calls without opening the phone. 25 built-in indoor and GPS sports apps for fitness, including walking, cycling, HIIT, etc. Comes with the preloaded working of yoga, HIIT, cardio, strength, and pilates. Available in 3 colors with crips AMOLED display. 
GPS cycling computer with mapping and touchscreen includes features like bike alarm, group messaging and tracking, and compatibility with Variant rearview radar and lights so you can see and be seen when paired with a compatible device. When paired with compatible sensors, it can provide VO2 max, recovery, training load focus, heat and altitude acclimation, nutrition, hydration, etc. Also, the battery life of 20 hours. 
Touch screen watch with golf ball tracker. Pair with the Garmin Golf app for live scoring. AutoShot round analyzer measures and auto-records detected shot distances. 
And that's all. Which Garmin device did you like? Tell us in the comments below. Stay and connect with us for the latest updates.